Continuously controlled damping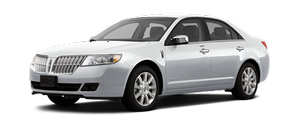 Throughout 13 decades of the automobile's development, suspension engineers have worked tirelessly to find an ideal balance between smooth ride and satisfying, confident handling. Traditionally, smooth-riding cars have not handled well, and sharp-handling cars have ridden harshly.
The new Lincoln MKS solves this dilemma and stands out as the only car in its segment to have Continuously Controlled Damping (CCD) as standard equipment.
"The CCD system in the 2013 MKS helps deliver an exciting driving experience for the driver that is comfortable, smooth and quiet, while at the same time dynamic and involving," said Scott Tobin, Director, Lincoln Product Development.
Standard CCD delivers a more confident drive experience that introduces a key new Lincoln DNA - the balance of ride comfort and impressive handling.
Regardless of road conditions, drivers will enjoy a markedly smoother, more controlled ride because CCD is always tuning and refining the ride quality. The result of some 4,000 hours of development time, CCD delivers its on-road benefit by significantly extending the chassis' capabilities compared to a chassis with non-adjustable struts and shock absorbers, known as "dampers" by chassis engineers.
See also:
Child restraint and safety belt maintenance
Inspect the vehicle safety belts and child safety seat systems periodically to make sure they work properly and are not damaged. Inspect the vehicle and child seat safety belts to make sure there ...
Night time and dark area use
At night time or in dark areas, the camera system relies on the reverse lamp lighting to produce an image. Therefore it is necessary that both reverse lamps are operating in order to get a clear i ...
Emission control system
Your vehicle is equipped with various emission control components and a catalytic converter which will enable your vehicle to comply with applicable exhaust emission standards. To make sure that t ...