Detection issues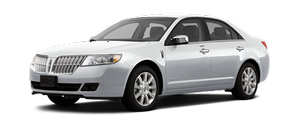 The radar sensor has a limited field of vision. In some situations it may not detect vehicles at all or detect a vehicle later than expected.
Detection issues can occur:

• When driving on a different line than the vehicle in front.

• With vehicles that edge into your lane. These vehicles can only be detected once they have moved fully into your lane.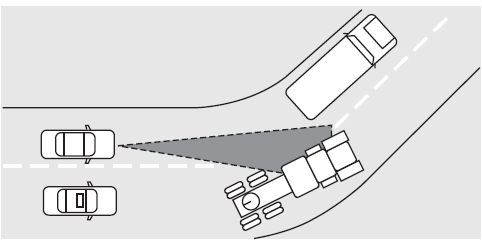 • There may be issues with the detection of vehicles in front when driving into and coming out of a bend or curve in the road.
In these cases ACC may brake late or unexpectedly. The driver should stay alert and intervene when necessary.
If the front end of the vehicle is hit or damaged, the radar sensing zone may be altered causing missed or false vehicle detections. Check with your authorized dealer to have the ACC radar checked for proper coverage and operation.
See also:
Inspecting your tires and wheel valve stems
Periodically inspect the tire treads for uneven or excessive wear and remove objects such as stones, nails or glass that may be wedged in the tread grooves. Check the tire and valve stems for hole ...
Instrument panel/interior trim and cluster lens
Clean the instrument panel, interior trim areas and cluster lens with a clean, damp, white cotton cloth, then use a clean and dry white cotton cloth to dry these areas. • Avoid cleaners or poli ...
Safety chains
Always connect the trailer's safety chains to the frame or hook retainers of the vehicle hitch. To connect the trailer's safety chains, cross the chains under the trailer tongue and allow slack fo ...