Smart unlocks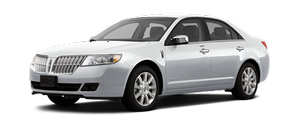 The smart unlock feature is intended to prevent you from unintentionally locking your IA key inside your vehicle's passenger compartment.
When you lock your vehicle using the driver or passenger power door lock control (with the door open), after you close the door the vehicle will search for an IA key in the passenger compartment. If an IA key is found inside the vehicle, all of the doors will immediately unlock and the horn will chirp, indicating that the IA key is inside.
In order to override the smart unlock feature and intentionally lock the IA key inside the vehicle, you can lock your vehicle using your keyless entry keypad or using the

control on another IA key. Refer to Keyless entry system in this chapter for more information on keyless entry keypad operation.
See also:
The Inside
I'm not a fan of all-gray interiors, which seem drab to me — even more so than all-black designs — but that's what our MKZ had. Getting past my own preferences, however, let me appreciate a cabin ...
2009 Lincoln MKS Review
When I was a tween, my older brother had a late-1960s Ford LTD. It was gold, HUGE in a sort of exaggerated way, and it had an old-school charm and soulfulness about it that was unforgettable. I ha ...
Choosing the right fuel
Use only UNLEADED fuel or UNLEADED fuel blended with a maximum of 10% ethanol. Do not use fuel ethanol (E85), diesel, methanol, leaded fuel or any other fuel. The use of leaded fuel is prohibited ...