Central locking/Two-stage unlocking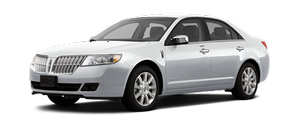 When unlocking the driver door with the key, turn it once toward the rear of the vehicle to unlock that door only, if the two-stage unlocking is enabled. Turn the key a second time to unlock all doors. When locking, turn the key toward the front of the vehicle to lock all doors.
Two-stage unlocking may be disabled and re-enabled (to allow all vehicle doors to unlock simultaneously) by simultaneously pressing the

and

controls on the transmitter for four seconds.
Note: The turn lamps will flash twice to confirm that a change to the feature has occurred.
See also:
Easy Fuel Уno capФ fuel system
Your fuel tank is equipped with an Easy Fuel Уno capФ fuel filler system. This allows you to simply open the fuel filler door and insert the fuel filler nozzle into the fuel system. The Easy Fuel ...
Motorcraft part numbers
Refer to scheduled maintenance information for the appropriate intervals for changing the spark plugs. Note: Replace the spark plugs with ones that meet Ford material and design specificati ...
Connecting the jumper cables
Note: In the illustration, the vehicle on the bottom is used to designate the assisting (boosting) battery. 1. Connect the positive (+) jumper cable to the positive (+) terminal of the disc ...