Central locking/Two-stage unlocking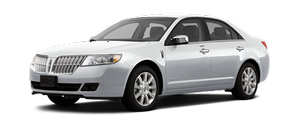 When unlocking the driver door with the key, turn it once toward the rear of the vehicle to unlock that door only, if the two-stage unlocking is enabled. Turn the key a second time to unlock all doors. When locking, turn the key toward the front of the vehicle to lock all doors.
Two-stage unlocking may be disabled and re-enabled (to allow all vehicle doors to unlock simultaneously) by simultaneously pressing the

and

controls on the transmitter for four seconds.
Note: The turn lamps will flash twice to confirm that a change to the feature has occurred.