Central locking/Two-stage unlocking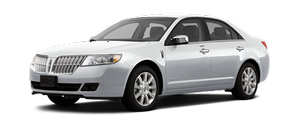 When unlocking the driver door with the key, turn it once toward the rear of the vehicle to unlock that door only, if the two-stage unlocking is enabled. Turn the key a second time to unlock all doors. When locking, turn the key toward the front of the vehicle to lock all doors.
Two-stage unlocking may be disabled and re-enabled (to allow all vehicle doors to unlock simultaneously) by simultaneously pressing the

and

controls on the transmitter for four seconds.
Note: The turn lamps will flash twice to confirm that a change to the feature has occurred.
See also:
On-board diagnostics (OBD-II)
Your vehicle is equipped with a computer that monitors the engine's emission control system. This system is commonly known as the on-board diagnostics system (OBD-II). The OBD-II system protects t ...
Tire wear
When the tread is worn down to 1/16th of an inch (2 mm), tires must be replaced to help prevent your vehicle from skidding and hydroplaning. Built-in treadwear indicators, or "wear bars", ...
Autolock feature
The autolock feature will lock all the doors when: • all the doors are closed, • the ignition is in the on position, • you shift into any gear putting the vehicle in motion, and • the vehicle atta ...