Replacing the battery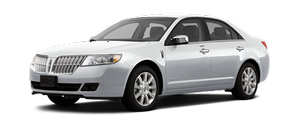 The intelligent access key (IA key) uses one coin type three-volt lithium battery CR2032 or equivalent.
To replace the battery:
1. Remove the backup key from the transmitter, then twist a thin coin in the slot hidden behind the backup key slot to remove the battery cover.
Note: Do not wipe off any grease on the battery terminals or on the back surface of the circuit board.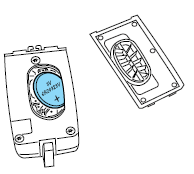 2. Remove the old battery.
Note: Please refer to local regulations when disposing of transmitter batteries.
3. Insert the new battery. Refer to the instructions inside the IA key for the correct orientation of the battery. Press the battery down to ensure that the battery is fully seated in the battery housing cavity.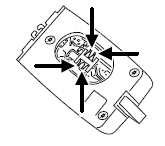 4. Snap the battery cover back onto the transmitter and install the backup key.
Note: Replacement of the battery will not cause the IA key to become de-programmed from your vehicle. They should operate normally after battery replacement.
See also:
Camera- and Radar-Based Driving Aids
The new Lincoln MKZ offers the Lane Keeping System, a suite of advanced driving aids that helps drivers avoid drifting from their lane due to distraction or fatigue. Consisting of Lane Keeping Aid ...
One-time disable
If at any time the driver/front passenger quickly buckles then unbuckles the safety belt for that seating position, the Belt-Minder is disabled for the current ignition cycle. The Belt-Minder feat ...
Owner Checks and Services
Certain basic maintenance checks and inspections should be performed by the owner or a service technician at the intervals indicated. Service information and supporting specifications are provided ...