Replacing the battery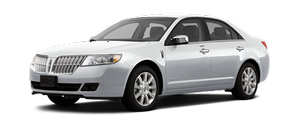 The intelligent access key (IA key) uses one coin type three-volt lithium battery CR2032 or equivalent.
To replace the battery:
1. Remove the backup key from the transmitter, then twist a thin coin in the slot hidden behind the backup key slot to remove the battery cover.
Note: Do not wipe off any grease on the battery terminals or on the back surface of the circuit board.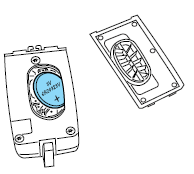 2. Remove the old battery.
Note: Please refer to local regulations when disposing of transmitter batteries.
3. Insert the new battery. Refer to the instructions inside the IA key for the correct orientation of the battery. Press the battery down to ensure that the battery is fully seated in the battery housing cavity.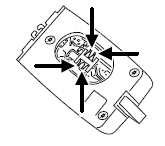 4. Snap the battery cover back onto the transmitter and install the backup key.
Note: Replacement of the battery will not cause the IA key to become de-programmed from your vehicle. They should operate normally after battery replacement.
See also:
Changing the wiper blades
1. Pull the wiper blade and arm away from the glass. 2. Squeeze the locking tabs to release the blade from the arm and pull the blade away from the arm to remove it. 3. Attach the new bla ...
2010 Lincoln MKT Review
With a powerful engine and seating for seven, the 2010 Lincoln MKT gets a lot of things right. It's a fun-to-drive luxury crossover with a head-turning look, but its family-friendly features need ...
Guarding against exhaust fumes
WARNING: If you smell exhaust fumes inside your vehicle, have your dealer inspect your vehicle immediately. Do not drive if you smell exhaust fumes. Carbon monoxide is present in exhaust fumes. ...