Replacing the battery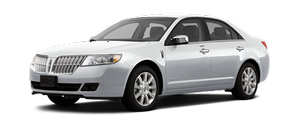 The intelligent access key (IA key) uses one coin type three-volt lithium battery CR2032 or equivalent.
To replace the battery:
1. Remove the backup key from the transmitter, then twist a thin coin in the slot hidden behind the backup key slot to remove the battery cover.
Note: Do not wipe off any grease on the battery terminals or on the back surface of the circuit board.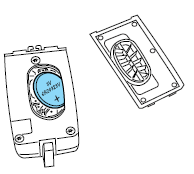 2. Remove the old battery.
Note: Please refer to local regulations when disposing of transmitter batteries.
3. Insert the new battery. Refer to the instructions inside the IA key for the correct orientation of the battery. Press the battery down to ensure that the battery is fully seated in the battery housing cavity.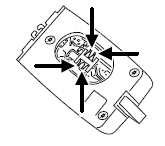 4. Snap the battery cover back onto the transmitter and install the backup key.
Note: Replacement of the battery will not cause the IA key to become de-programmed from your vehicle. They should operate normally after battery replacement.
See also:
When You Believe Your System Is Not Operating Properly
The main function of the tire pressure monitoring system is to warn you when your tires need air. It can also warn you in the event the system is no longer capable of functioning as intended. Plea ...
Front passenger sensing system
The front passenger sensing system is designed to meet the regulatory requirements of Federal Motor Vehicle Safety Standard (FMVSS) 208 and is designed to disable (will not inflate) the front pass ...
What you should know about fail-safe cooling
If the engine coolant supply is depleted, this feature allows the vehicle to be driven temporarily before incremental component damage is incurred. The "fail-safe" distance depends on ambient tem ...