Chassis enhancements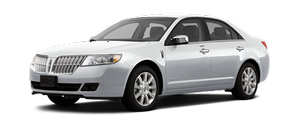 To match the engine's extra power and the suspension's additional handling capabilities, Lincoln has significantly upgraded the MKS braking system for 2013, giving the driver confidence and control.
New vented front discs measure 13.86 inches (352 mm), more than an inch larger than in the 2012 model. To enhance brake cooling, the "hat" portion of the front brake disc is also vented, a unique design developed by Ford Motor Company engineers.
Additionally, the diameter of the rear discs increased by 0.58 of an inch to 13.58 inches and these are now vented. Brake pad area and total swept area increased significantly, with each improvement working together to improve overall braking performance, reduce brake fade under heavy use and provide the driver with a more direct and linear braking feel.
See also:
Improved performance without sacrificing fuel economy
Power for the 2011 Lincoln MKX is supplied by the 3.7-liter Duratec V-6, which employs advanced technology and clever control strategies, such as Twin Independent Variable Camshaft Timing (Ti-VCT) ...
Easy Fuel Уno capФ fuel system
Your fuel tank is equipped with an Easy Fuel Уno capФ fuel filler system. This allows you to simply open the fuel filler door and insert the fuel filler nozzle into the fuel system. The Easy Fuel ...