Vehicle sensitive mode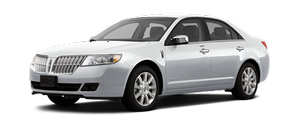 This is the normal retractor mode, which allows free shoulder belt length adjustment to your movements and locking in response to vehicle movement. For example, if the driver brakes suddenly or turns a corner sharply, or the vehicle receives an impact of approximately 5 mph (8 km/h) or more, the combination safety belts will lock to help reduce forward movement of the driver and passengers.
In addition, the retractor is designed to lock if the webbing is pulled out too quickly. If this occurs, let the belt retract slightly and pull webbing out again in a slow and controlled manner.