Tire and wheel alignment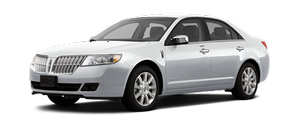 A bad jolt from hitting a curb or pothole can cause the front end of your vehicle to become misaligned or cause damage to your tires. If your vehicle seems to pull to one side when you're driving, the wheels may be out of alignment. Have an authorized dealer check the wheel alignment periodically.
Wheel misalignment in the front or the rear can cause uneven and rapid treadwear of your tires and should be corrected by an authorized dealer.
Front-wheel drive (FWD) vehicles and those with an independent rear suspension (if equipped) may require alignment of all four wheels.
The tires should also be balanced periodically. An unbalanced tire and wheel assembly may result in irregular tire wear.
See also:
Compass zone adjustment
1. Determine which magnetic zone you are in for your geographic location by referring to the zone map. 2. Turn ignition to the on position. 3. Press and hold the 7 and 9 radio preset butt ...
Crafted details
A new heated steering wheel is a welcome option for drivers who live in colder climates. A thin metal element under the wheel's leather-wrapped rim can raise the wheel rim's surface temperature from ...
How does the Personal Safety System work?
The Personal Safety System can adapt the deployment strategy of your vehicle's safety devices according to crash severity and occupant conditions. A collection of crash and occupant sensors provid ...