Adaptive cruise control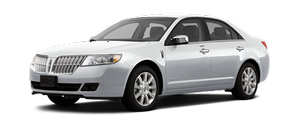 Collision warning is paired with adaptive cruise control (ACC) because both features use the forward-looking radar system. With a range of up to 600 feet, ACC monitors and adjusts vehicle speed to keep it at a safe distance behind another vehicle in the same lane, even in fog or heavy rain.
The sophisticated radar system and control module ignores stationary objects as it determines the closing rate toward the vehicle ahead to determine whether it is necessary to automatically adjust the engine throttle setting or engage the braking system. Able to work at just 20 mph, drivers can set the system to work during normal commuting, helping reduce driver fatigue.
See also:
Ambient lighting (if equipped)
Illuminates footwells, storage bins, cupholders, door map pockets and release handles with a choice of several colors. The ambient lighting control is located on the instrument panel. To ...
Touchscreen functions
Temperature– Press the up and down arrows on the left side of the screen to increase/decrease the airflow temperature for the driver side of the vehicle. This control also adjusts the ...
Emergency towing
In case of a roadside emergency with a disabled vehicle (without access to wheel dollies, car hauling trailer, or flatbed transport vehicle) your vehicle (regardless of transmission powertrain con ...