Adaptive cruise control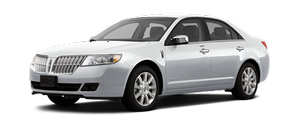 Collision warning is paired with adaptive cruise control (ACC) because both features use the forward-looking radar system. With a range of up to 600 feet, ACC monitors and adjusts vehicle speed to keep it at a safe distance behind another vehicle in the same lane, even in fog or heavy rain.
The sophisticated radar system and control module ignores stationary objects as it determines the closing rate toward the vehicle ahead to determine whether it is necessary to automatically adjust the engine throttle setting or engage the braking system. Able to work at just 20 mph, drivers can set the system to work during normal commuting, helping reduce driver fatigue.
See also:
Adding engine oil
1. Check the engine oil. For instructions, refer to Checking the engine oil in this chapter. 2. If the engine oil level is not within the normal operating range, add only certified engine oil of ...
What you should know about fail-safe cooling
If the engine coolant supply is depleted, this feature allows the vehicle to be driven temporarily before incremental component damage is incurred. The "fail-safe" distance depends on ambient tem ...
Why maintain your vehicle?
Carefully following this schedule helps protect against major repair expenses resulting from neglect or inadequate maintenance and may also help to increase the value of your vehicle when you sell ...