Bounce-back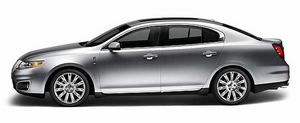 When an obstacle has been detected in the window opening as the window is moving upward, the window will automatically reverse direction and move down. This is known as "bounce-back". If the ignition is turned off (without accessory delay being active) during bounce-back, the window will move down until the bounce-back position is reached.
See also:
Deactivating the memory feature
To deactivate this feature: 1. Press and hold either the 1 or 2 control on the driver's door for five seconds. (A tone will be heard after 11⁄2 seconds when the memory store is done) contin ...
Auto high-beam headlamps
Auto high-beam headlamps also use the windshield-mounted camera to monitor traffic conditions and control high-beam activation. In darkness, the high-beam headlamps automatically illuminate unless ...
Autolamps - programmable exit delay
Programmable exit delay allows the length of the autolamp exit delay to be changed. To program the auto lamp exit time delay: 1. Start with the ignition in the off position and the headlamp contro ...