Parking brake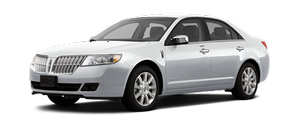 Apply the parking brake whenever the vehicle is parked. To set the parking brake, press the parking brake pedal down until the pedal stops.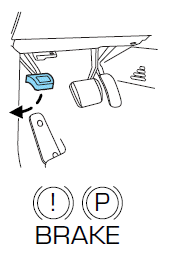 The BRAKE warning lamp in the instrument cluster illuminates and remains illuminated (when the ignition is turned on) until the parking brake is released.
WARNING: Always set the parking brake fully and make sure that the gearshift is securely latched in P (Park). With the push button start system, remove the IA key whenever you leave the vehicle.
The parking brake is not recommended to stop a moving vehicle.
However, if the normal brakes fail, the parking brake can be used to stop your vehicle in an emergency. Since the parking brake applies only the rear brakes, the vehicle's stopping distance will increase greatly and the handling of your vehicle will be adversely affected.
Press the parking brake pedal downward again to release the parking brake. Driving with the parking brake on will cause the brakes to wear out quickly and reduce fuel economy.
Note: If the vehicle is driven with the parking brake applied, a chime will sound.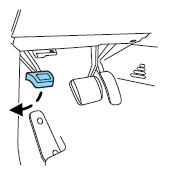 See also:
SelectShift Automatic™ Transmission
This feature allows the driver to manually change gears up or down as desired. By moving the gearshift lever from D (Drive) to S (Sport), you now have control of selecting the gear using the toggl ...
Sound Adjustments
Press SOUND repeatedly to cycle through the following features: BASS: Press SEEK to adjust the level of bass. TREBLE: Press SEEK to adjust the level of treble. BALANCE: Press SE ...
When fail-safe mode is activated
You have limited engine power when in the fail-safe mode, so drive the vehicle with caution. The vehicle will not be able to maintain high-speed operation and the engine will run rough. Remember t ...