Utilizing the mediation/arbitration program (Canada only)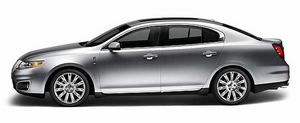 For vehicles delivered to authorized Canadian dealers. In those cases where you continue to feel that the efforts by Ford of Canada and the authorized dealer to resolve a factory-related vehicle service concern have been unsatisfactory, Ford of Canada participates in an impartial third party mediation/arbitration program administered by the Canadian Motor Vehicle Arbitration Plan (CAMVAP).
The CAMVAP program is a straight forward and relatively speedy alternative to resolve a disagreement when all other efforts to produce a settlement have failed. This procedure is without cost to you and is designed to eliminate the need for lengthy and expensive legal proceedings.
In the CAMVAP program, impartial third-party arbitrators conduct hearings at mutually convenient times and places in an informal environment. These impartial arbitrators review the positions of the parties, make decisions and, when appropriate, render awards to resolve disputes. CAMVAP decisions are fast, fair, and final as the arbitrator's award is binding on both you and Ford of Canada.
CAMVAP services are available in all Canadian territories and provinces.
For more information, without charge or obligation, call your CAMVAP Provincial Administrator directly at 1-800-207-0685 or visit www.camvap.ca.
See also:
Adaptive headlamps
The headlamp beams move in the same direction as the steering wheel which provides more visibility when driving around curves. • Without adaptive headlamps (1) • With adaptive headlamps (2) ...
Disposal of airbags and airbag equipped vehicles(including pretensioners)
Contact your authorized dealer as soon as possible. Airbags MUST BE disposed of by qualified personnel. ...
Genuine Ford Parts and Service
When planning your maintenance services, consider your dealership for all your vehicle's needs. There are a lot of reasons why visiting your dealership for all your service needs is a great way t ...