Automatic transmission operation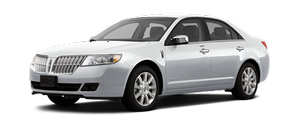 See also:
How does the safety belt pretensioner and airbag supplementalrestraint system work?
The safety belt pretensioner and airbag SRS are designed to activate when the vehicle sustains longitudinal deceleration sufficient to cause the sensors to close an electrical circuit that i ...
Steering
The Lincoln MKS steering system received a thorough makeover for 2013. The gear ratio is quicker (15:1 for 2013 vs. 17.1:1 for today's MKS), making the steering more immediately responsive at all sp ...
Hill start assist (HSA) system
The hill start assist system makes it easier to pull away when the vehicle is on a slope without the need to use the parking brake. When hill start assist is active, the vehicle will remain statio ...