Understanding the gearshift positions of the 6–speed automatictransmission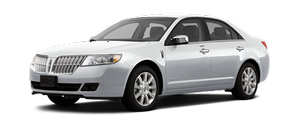 Your vehicle has been designed to improve fuel economy by reducing fuel usage while coasting or decelerating. When you take your foot off the accelerator pedal and the vehicle begins to slow down, the torque converter clutch locks up and aggressively shuts off fuel flow to the engine while decelerating. This fuel economy benefit may be perceived as a light to medium braking sensation when removing your foot from the accelerator pedal.
P (Park)
This position locks the transmission and prevents the front wheels from turning.
To put your vehicle in gear:
1. Press the brake pedal
2. Move the gearshift lever into the desired gear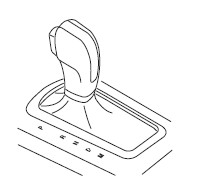 To put your vehicle in P (Park):
1. Come to a complete stop
2. Move the gearshift lever and securely latch it in P (Park)
WARNING: Always set the parking brake fully and make sure the gearshift is latched in P (Park). Switch the ignition off and remove the key whenever you leave your vehicle.
R (Reverse)
With the gearshift lever in R (Reverse), the vehicle will move backward.
Always come to a complete stop before shifting into and out of R (Reverse).
N (Neutral)
With the gearshift lever in N (Neutral), the vehicle can be started and is free to roll. Hold the brake pedal down while in this position.
D (Drive)
The normal driving position for the best fuel economy. Transmission operates in gears one through six.
M (Manual)
With the gearshift lever in M (manual), the driver can change gears up or down as desired. This is called SelectShift Automatic™ transmission (SST) mode. By moving the gearshift lever from drive position D (Drive) to M (Manual) you now have control of selecting the gear you desire using the paddle shifters on the steering wheel.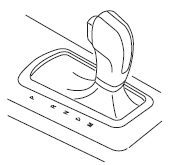 To return to normal D (Drive) position, move the shift lever back from M (manual) to D (Drive). The transmission will operate in gears one through six.
See also:
Emission control system
Your vehicle is equipped with various emission control components and a catalytic converter which will enable your vehicle to comply with applicable exhaust emission standards. To make sure that t ...
Transporting children
Always make sure your child is secured properly in a device that is appropriate for their age, height and weight. All children are shaped differently. The child height, age and weight thresholds p ...
Lincoln MKX in the Market
A worthy competitor to Acura and Lexus is a welcome thing for car shoppers. More options and selection mean better odds of finding the right vehicle for you. Besides the wonky multimedia system in ...