Active park assist (APA) (if equipped)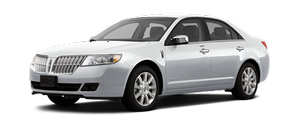 Active park assist (APA) will detect an available parallel parking space and automatically steer the vehicle into the space (hands-free) while you control the accelerator, gearshift and brakes. The system will visually and/or audibly instruct the driver to park the vehicle.
WARNING: This system is designed to be a supplementary park aid. It may not work in all conditions and is not intended to replace the driver's attention and judgment. The driver is responsible for avoiding hazards and maintaining a safe distance and speed, even when the APA is in use.
Conditions in which the system may not work:
• Something passes between the front bumper and the space such as a pedestrian or cyclist
• The edge of the vehicle is high from the ground such as a bus, tow truck, or flatbed truck
See also:
Push button start system
Your vehicle is equipped with the push button start system. You can start your vehicle by pressing the start button in combination with the brake pedal rather than using a key. The start bu ...
Protecting Your Investment
Maintenance is an investment that will pay dividends in the form of improved reliability, durability and resale value. To maintain the proper performance of your vehicle and its emission control s ...
Rolling code programming
Note: If you do not follow the time-sensitive instructions, the device will time out and you will have to repeat the complete procedure. Note: It may be helpful to have another person assist you ...