Automatic search for parking space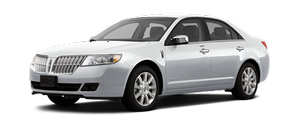 To start, press the APA control switch (on the center console). The message center will display ACTIVE PARK SEARCHING. To designate what side of the street to search on, use the turn signal. The arrow symbols >> and << in the message center indicate on which side of the vehicle APA will park. If the turn signal is not on, the system will automatically search the passenger side.
For best performance, the driver should drive the vehicle as parallel as possible while passing a parking space. If driven too fast (above 18 mph [30 km/h]) for the system to measure parking spaces, the message center will display ACTIVE PARK REDUCE SPEED.

When the system has found a space, the message center will display SPACE FOUND PULL FORWARD followed by a chime. Drive forward until the message center displays SPACE FOUND STOP followed by a chime. When you stop the vehicle in position to begin parking, the message center displays REMOVE HANDS PUT IN REVERSE. The driver should always come to a complete stop before changing gears.
See also:
Blocked sensor
An extreme build-up of materials on the left and/or right quarter panel fascias such as mud or snow can cause degraded performance of the BLIS . Also, heavy rain can cause the same effect. ...
On-board diagnostics (OBD-II)
Your vehicle is equipped with a computer that monitors the engine's emission control system. This system is commonly known as the on-board diagnostics system (OBD-II). The OBD-II system protects t ...
Activating the memory feature
To activate this feature: 1. Position the seat and mirrors to the desired positions. 2. Press and hold either the 1 or 2 control on the driver's door for five seconds. (A tone will be heard af ...