Blocked sensor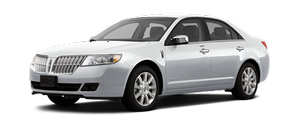 An extreme build-up of materials on the quarter panel fascias such as mud or snow can cause degraded performance of the BLIS . Also, heavy rain can cause the same effect. The BLIS can detect this degraded performance and issue a blocked warning to the driver via the message center. If a condition is determined by the system, the message center displays BLIND SPOT NOT AVAILABLE or CROSS TRAFFIC NOT AVAILABLE warning and the appropriate left and/or right exterior mirror alert indicator will illuminate. The message center warning may be cleared by the driver but the exterior mirror alert indicator will remain illuminated.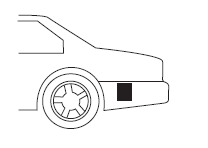 WARNING: Just prior to the system recognizing a blocked condition and alerting the driver, the number of missed objects will increase. To help avoid injuries, NEVER use the BLIS as a replacement for using the side and rear view mirrors and looking over your shoulder before changing lanes. BLIS is not a replacement for careful driving and only an assist.
Once the blockage is removed, the system will require some driving time and detection of at least two vehicle objects prior to resetting or the driver can cycle the ignition key. If, however, blockage is still present after the key cycle, the system will sense again that it is blocked after driving in traffic.
The following table lists possible causes and actions for this message being displayed: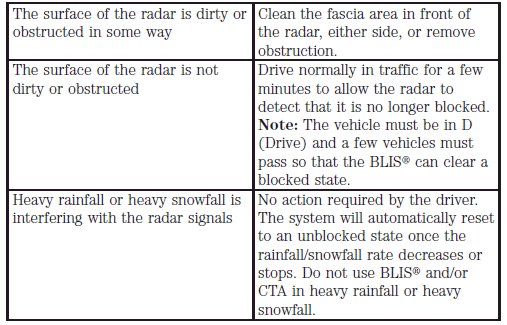 Due to the nature of radar technology, it is possible to get a blockage warning and not be blocked. This is rare and known as a false blockage warning. A false blocked condition will either self clear or clear after a key cycle.
See also:
Auxiliary power point (12V DC)
Power outlets are designed for accessory plugs only. Do not insert any other object in the power outlet as this will damage the outlet and blow the fuse. Do not hang any type of accessory or acc ...
Three-position heated and cooled seats
Heated seats The heated seats will only function when the engine is running. WARNING: Persons who are unable to feel pain to the skin because of advanced age, chronic illness, diabetes, spinal cor ...
Mykey
The MyKey feature allows you to program a restricted driving mode to promote good driving habits. All but one of the keys programmed to the vehicle can be activated as a MyKey . The key will remai ...