Driving through water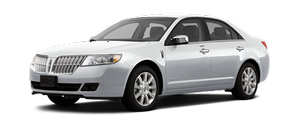 If driving through deep or standing water is unavoidable, proceed very slowly. Never drive through water that is higher than the bottom of the wheel rims (for cars) or the bottom of the hubs (for trucks).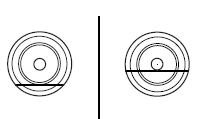 When driving through water, traction or brake capability may be limited.
Also, water may enter your engine's air intake and severely damage your engine or your vehicle may stall. Driving through deep water where the transmission vent tube is submerged may allow water into the transmission and cause internal transmission damage. Once through the water, always dry the brakes by moving your vehicle slowly while applying light pressure on the brake pedal. Wet brakes do not stop the vehicle as quickly as dry brakes.
See also:
If your vehicle gets stuck in mud or snow
Note: Do not rock the vehicle if the engine is not at normal operating temperature or damage to the transmission may occur. Note: Do not rock the vehicle for more than a minute or damage to the ...
Blocked sensor
If a message regarding a blocked sensor is displayed, the radar signals from the sensor, located behind a fascia cover near the driver side of the lower grille, have been obstructed. When th ...
Multi-point inspection
In order to keep your vehicle running right, it is important to have the systems on your vehicle checked regularly. This can help identify potential issues and prevent major problems. Ford Motor C ...