Driving through water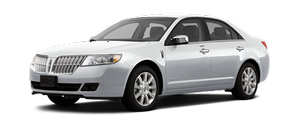 If driving through deep or standing water is unavoidable, proceed very slowly. Never drive through water that is higher than the bottom of the wheel rims (for cars) or the bottom of the hubs (for trucks).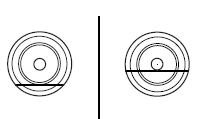 When driving through water, traction or brake capability may be limited.
Also, water may enter your engine's air intake and severely damage your engine or your vehicle may stall. Driving through deep water where the transmission vent tube is submerged may allow water into the transmission and cause internal transmission damage. Once through the water, always dry the brakes by moving your vehicle slowly while applying light pressure on the brake pedal. Wet brakes do not stop the vehicle as quickly as dry brakes.
See also:
Starting the engine
1. Turn the key to 3 (on) without turning the key to 4 (start). If there is difficulty in turning the key, rotate the steering wheel until the key turns freely. This condition may occur wh ...
Replacing front parking lamp/turn signal bulb
For driver side replacement of the front parking lamp/turn signal bulb, do the following: WARNING: To reduce the risk of vehicle damage and/or personal burn injuries do not start your engine ...
Vehicle sensitive mode
This is the normal retractor mode, which allows free shoulder belt length adjustment to your movements and locking in response to vehicle movement. For example, if the driver brakes suddenly or tu ...