Driving through water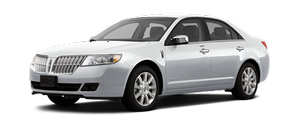 If driving through deep or standing water is unavoidable, proceed very slowly. Never drive through water that is higher than the bottom of the wheel rims (for cars) or the bottom of the hubs (for trucks).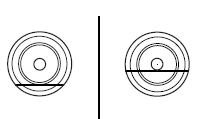 When driving through water, traction or brake capability may be limited.
Also, water may enter your engine's air intake and severely damage your engine or your vehicle may stall. Driving through deep water where the transmission vent tube is submerged may allow water into the transmission and cause internal transmission damage. Once through the water, always dry the brakes by moving your vehicle slowly while applying light pressure on the brake pedal. Wet brakes do not stop the vehicle as quickly as dry brakes.
See also:
Hazard flasher control
The hazard flasher is located between the center air registers above the radio. The hazard flashers will operate whether the ignition is off or on. • Press the flasher control and all fro ...
Understanding your SelectShift Automatic™ Transmission (SST)
This vehicle is equipped with a SelectShift Automatic™ transmission (SST) gearshift lever. SST is an automatic transmission with the ability for the driver to change gears up or down (witho ...
Illuminated exit
• When all vehicle doors are closed and the key is removed from the ignition, the interior lamps and the puddle lamps (if equipped) will illuminate. The lamps will turn off if all the doors remai ...