Stopping and securing the vehicle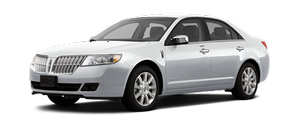 1. Park on a level surface, set the parking brake and activate hazard flashers.
2. Place gearshift lever in P (Park) and turn engine off.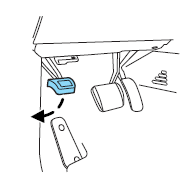 Removing the spare tire and jack
1. Lift the trunk cargo cover, and remove the wing nut that secures the spare tire by turning it counterclockwise.
2. Lift and remove the spare tire from the trunk.
3. Remove the second wing nut that secures the jack retention bracket by turning it counterclockwise, remove the jack kit from the vehicle.
4. Remove the jack and the wrench from the felt bag. Fold down the wrench socket to use to loosen the lug nuts and to operate the jack.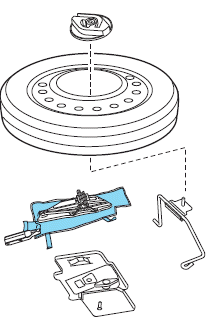 See also:
How fail-safe cooling works
If the engine begins to overheat: • The engine coolant temperature gauge will move to the H (hot) area. • The symbol will illuminate. If the engine reaches a preset over-temperature condition, the ...
Special operating condition log
...
Underbody
Flush the complete underside of your vehicle frequently. Keep body and door drain holes free from packed dirt. ...