Ordering additional owner's literature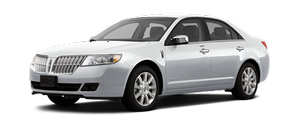 To order the publications in this portfolio, contact Helm, Incorporated at:
HELM, INCORPORATED
P.O. Box 07150
Detroit, Michigan 48207
Or to order a free publication catalog, call toll free: 1-800-782-4356
Monday-Friday 8:00 a.m. - 6:00 p.m. EST
Helm, Incorporated can also be reached by their website:
www.helminc.com.
(Items in this catalog may be purchased by credit card, check or money order.)
Obtaining a French Owner's Guide
French Owner's Guides can be obtained from your authorized dealer or by contacting Helm, Incorporated using the contact information listed previously in this section.
See also:
Technology and Features
Besides the looks, impressive steering and comfortable seating, the other thing the MKS has going for it is an intuitive, feature-packed technology center. Unfortunately, the attractive base price ...
Power door unlock/lock procedure
Before starting, ensure the ignition is in the off position and all vehicle doors are closed. You must complete Steps 1–5 within 30 seconds or the procedure will have to be repeated. If the proced ...
Understanding your SelectShift Automatic™ Transmission (SST)
This vehicle is equipped with a SelectShift Automatic™ transmission (SST) gearshift lever. SST is an automatic transmission with the ability for the driver to change gears up or down (witho ...