Recycled engine coolant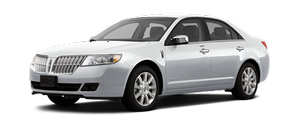 Ford Motor Company does NOT recommend the use of recycled engine coolant since a Ford-approved recycling process is not yet available.

Used engine coolant should be disposed of in an appropriate manner. Follow your community's regulations and standards for recycling and disposing of automotive fluids.
See also:
Replacing HID headlamp bulbs
The headlamps on your vehicle use a "high intensity discharge" source. These lamps operate at a high voltage. When the bulb is burned out, the bulb assembly must be replaced by your authorized de ...
Real-time damping
Compared with the fixed-rate dampers fitted to the 2012 MKS, the new CCD dampers for the 2013 MKS offer dramatically expanded control range. CCD utilizes an array of 46 inputs to feed data to a sop ...
Driving through water
If driving through deep or standing water is unavoidable, proceed very slowly. Never drive through water that is higher than the bottom of the wheel rims (for cars) or the bottom of the hubs ...