Recycled engine coolant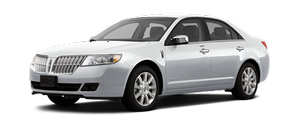 Ford Motor Company does NOT recommend the use of recycled engine coolant since a Ford-approved recycling process is not yet available.

Used engine coolant should be disposed of in an appropriate manner. Follow your community's regulations and standards for recycling and disposing of automotive fluids.
See also:
Anti-scan feature
If the wrong code has been entered seven times (35 consecutive button presses), the keypad will go into an anti-scan mode. This mode disables the keypad for one minute and the keypad lamp will fla ...
Trailer brakes
Be sure your trailer conforms to all applicable local and Federal regulations regarding trailer braking. If your trailer is equipped with electronically-controlled brakes you will need to have an ...
Special operating conditions
If you operate your vehicle primarily in any of the following conditions, you need to perform additional maintenance as indicated. If you occasionally operate your vehicle under any of these condi ...