Vehicle identification number (VIN)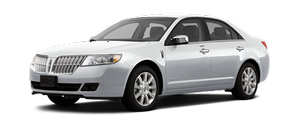 The vehicle identification number is located on the driver side instrument panel.
Please note that in the graphic, XXXX is representative of your vehicle identification number.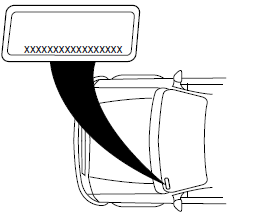 The Vehicle Identification Number (VIN) contains the following information:
1. World manufacturer identifier
2. Brake system / Gross Vehicle Weight Rating (GVWR) / Restraint Devices and their location
3. Make, vehicle line, series, body type
4. Engine type
5. Check digit
6. Model year
7. Assembly plan
t 8. Production sequence number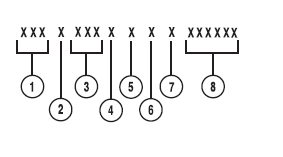 See also:
Replacing rear turn signal bulbs
1. Make sure the headlamp switch is in the off position and open the trunk. 2. Lift out trunk floor carpeting panel to access a luggage scuff plate (hard molding) and a trunk side panel (dark gre ...
Operating tips
• To reduce fog build-up on the windshield during humid weather, select (defrost). • To reduce humidity build-up inside the vehicle, do not drive with the system off, or with (recirculate ...
Anti-scan feature
If the wrong code has been entered seven times (35 consecutive button presses), the keypad will go into an anti-scan mode. This mode disables the keypad for one minute and the keypad lamp will fla ...