Cell phone use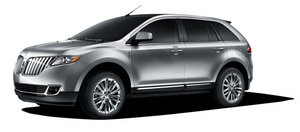 The use of Mobile Communications Equipment has become increasingly important in the conduct of business and personal affairs. However, drivers must not compromise their own or others' safety when using such equipment. Mobile Communications can enhance personal safety and security when appropriately used, particularly in emergency situations. Safety must be paramount when using mobile communications equipment to avoid negating these benefits.
Mobile Communication Equipment includes, but is not limited to, cellular phones, pagers, portable email devices, text messaging devices and portable two-way radios.
WARNING: Driving while distracted can result in loss of vehicle control, accident and injury. Ford strongly recommends that you use extreme caution when using any device or feature that may take your focus off the road. Your primary responsibility is the safe operation of your vehicle.
We recommend against the use of any handheld device while driving and that you comply with all applicable laws.
See also:
Unlocking and locking the doors using keyless entry
To unlock the driver's door, enter the factory set 5-digit code or your personal code. Each number must be pressed within five seconds of each other. The interior lamps will illuminate. Note: If ...
Damage
Periodically inspect the tire treads and sidewalls for damage (such as bulges in the tread or sidewalls, cracks in the tread groove and separation in the tread or sidewall). If damage is observed ...
Parking brake
Apply the parking brake whenever the vehicle is parked. To set the parking brake, press the parking brake pedal down until the pedal stops. The BRAKE warning lamp in the instrument cluste ...