System warnings and status messages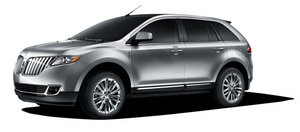 System warnings alert you to possible problems or malfunctions in your vehicleТs operating systems.
Note: Depending on the vehicle options equipped with your vehicle, not all of the messages will display or be available. Some messages may read differently also, depending on the options your vehicle has.
In the event of a multiple warning situation, the message center will cycle the display to show all warnings by displaying each one for four seconds.
The message center will display the last selected feature if there are no more warning messages.
Types of messages and warnings:
Х Some messages will appear briefly to inform you of something you may need to take action on or be informed of.
Х Some messages will appear once and then again when the vehicle is restarted.
Х Some messages will reappear after clearing or being reset if a problem or condition is still present and needs your attention.
Х Some messages can be acknowledged and reset by pressing OK. This allows you to use the full message center functionality by clearing the message.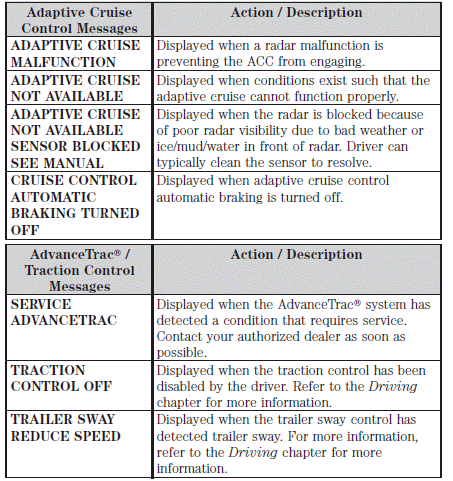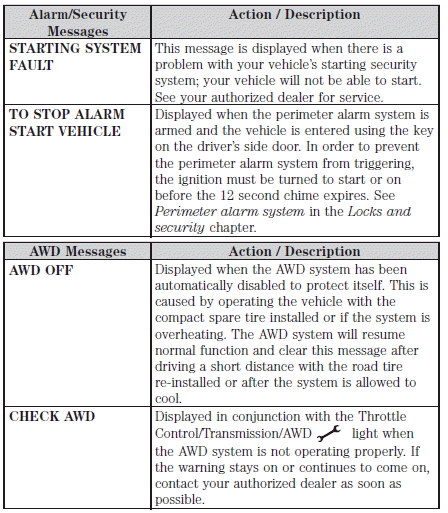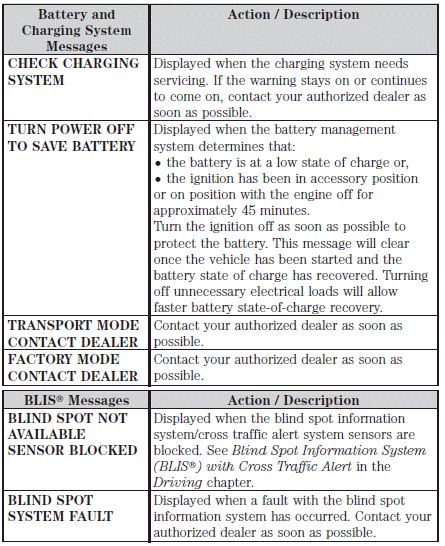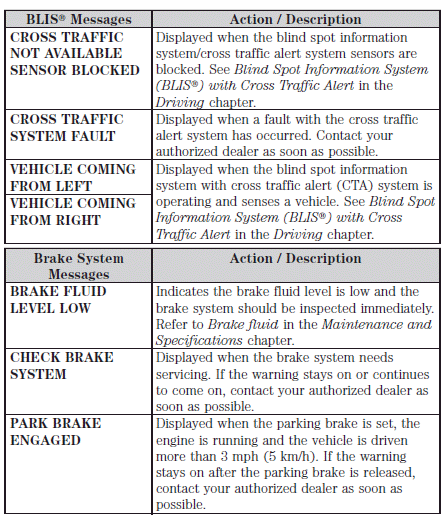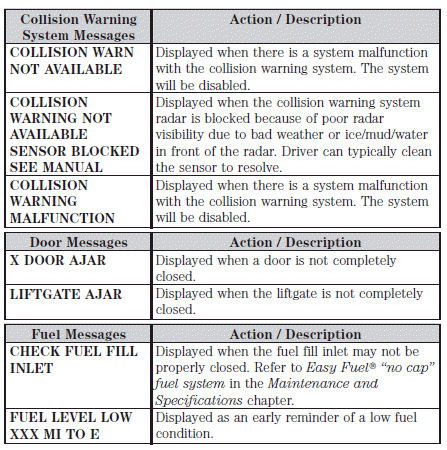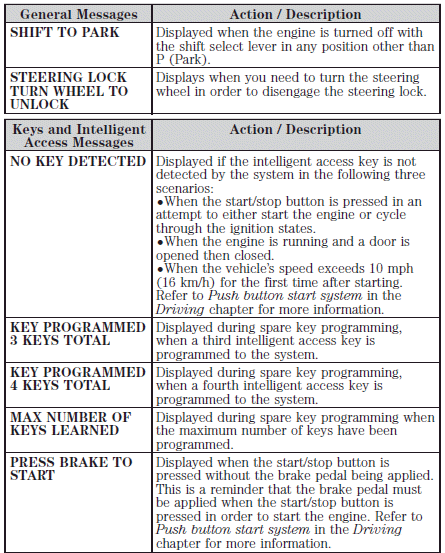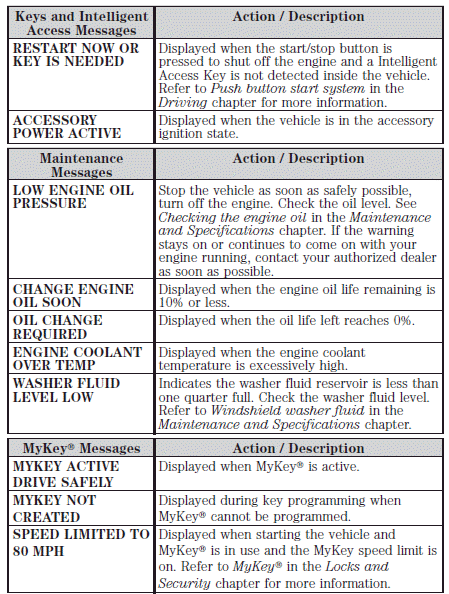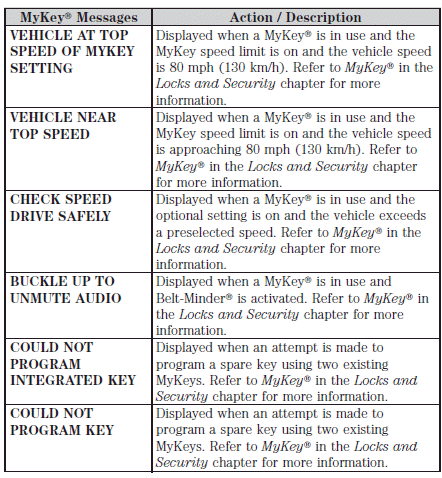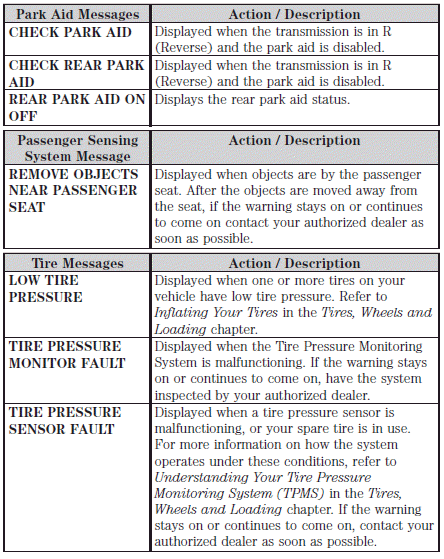 See also:
Maintenance and modifications
The suspension and steering systems on your vehicle have been designed and tested to provide predictable performance whether loaded or empty and durable load carrying capability. For this reason, ...
Second generation (2003Ц2006)
The Navigator was updated in 2003, along with the Ford Expedition, on the new Ford U platform. The interior was also substantially revised to bring it up to the level expected by luxury buyers. So ...
Inflating your tires
Safe operation of your vehicle requires that your tires are properly inflated. Remember that a tire can lose up to half of its air pressure without appearing flat. Every day before you drive, c ...