System warnings and status messages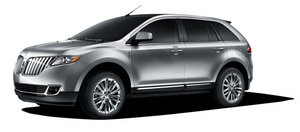 System warnings alert you to possible problems or malfunctions in your vehicleТs operating systems.
Note: Depending on the vehicle options equipped with your vehicle, not all of the messages will display or be available. Some messages may read differently also, depending on the options your vehicle has.
In the event of a multiple warning situation, the message center will cycle the display to show all warnings by displaying each one for four seconds.
The message center will display the last selected feature if there are no more warning messages.
Types of messages and warnings:
Х Some messages will appear briefly to inform you of something you may need to take action on or be informed of.
Х Some messages will appear once and then again when the vehicle is restarted.
Х Some messages will reappear after clearing or being reset if a problem or condition is still present and needs your attention.
Х Some messages can be acknowledged and reset by pressing OK. This allows you to use the full message center functionality by clearing the message.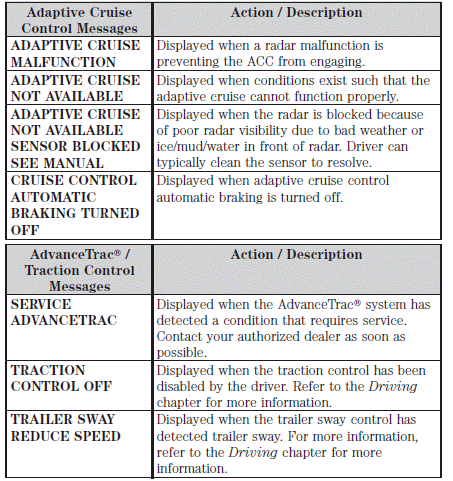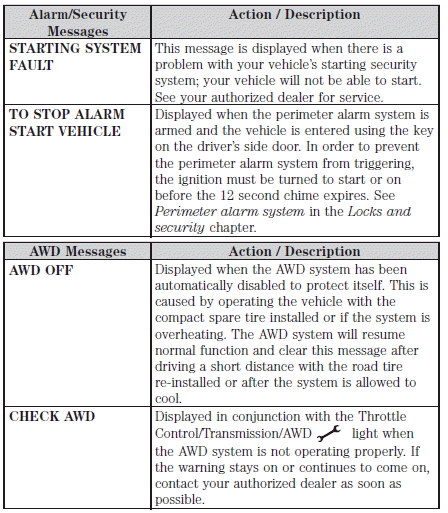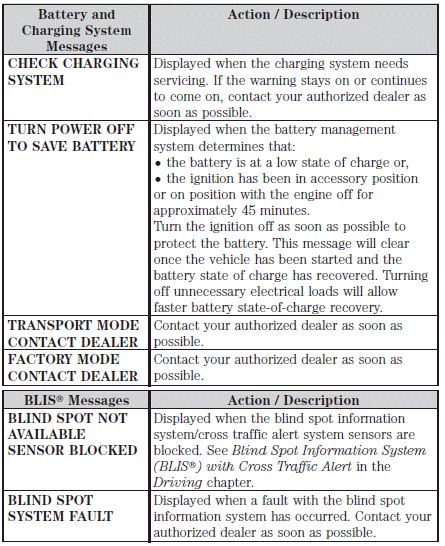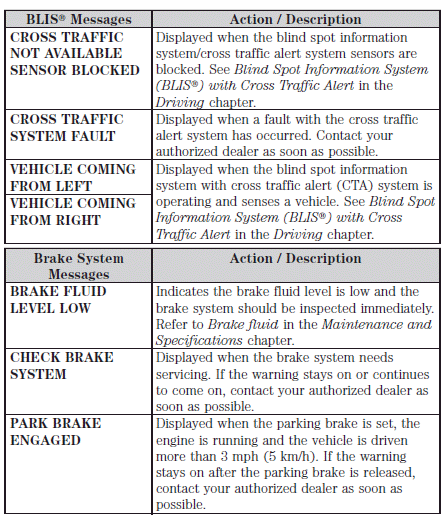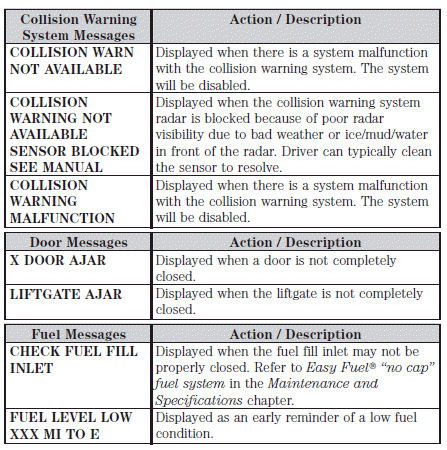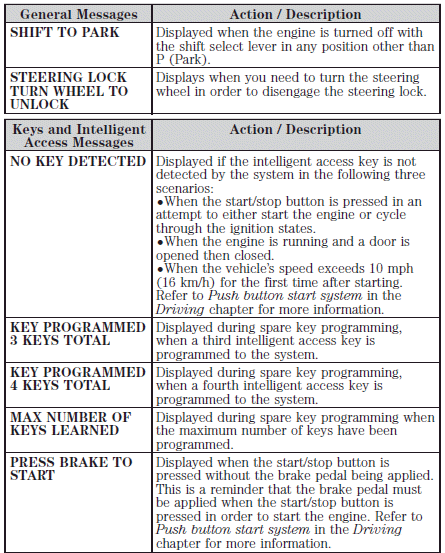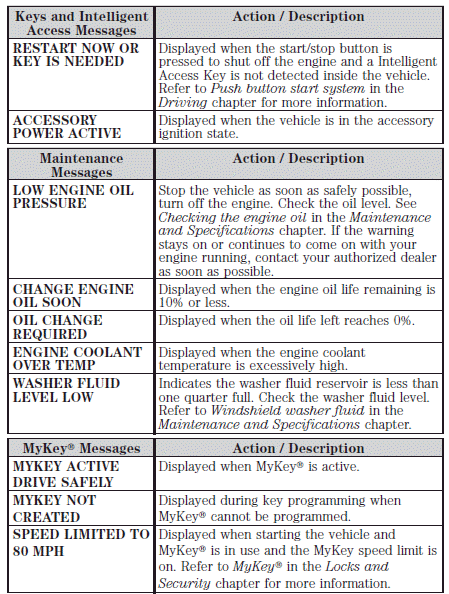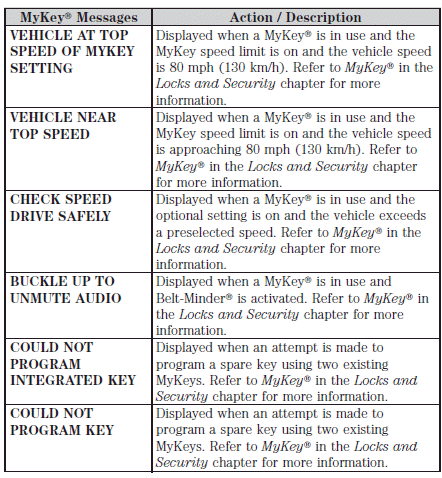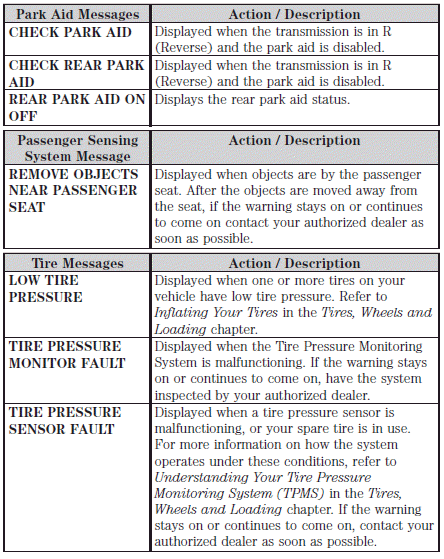 See also:
Exceptions
There are several exceptions to the Normal Schedule. They are listed below: Normal vehicle axle maintenance: Rear axles and power take-off (PTO) units with synthetic fluid and light-duty trucks e ...
Cargo & Towing
The MKX's car-based construction again shows its benefit in cargo volume; body-on-frame trucks tend to have less for an equivalent exterior size. My MKX had a power liftgate, which comes in an opt ...
Wrecker towing
If you need to have your vehicle towed, contact a professional towing service or, if you are a member of a roadside assistance program, your roadside assistance service provider. It is recomm ...