System warnings and status messages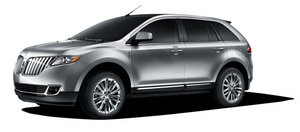 System warnings alert you to possible problems or malfunctions in your vehicle's operating systems.
Note: Depending on the vehicle options equipped with your vehicle, not all of the messages will display or be available. Some messages may read differently also, depending on the options your vehicle has.
In the event of a multiple warning situation, the message center will cycle the display to show all warnings by displaying each one for four seconds.
The message center will display the last selected feature if there are no more warning messages.
Types of messages and warnings:
• Some messages will appear briefly to inform you of something you may need to take action on or be informed of.
• Some messages will appear once and then again when the vehicle is restarted.
• Some messages will reappear after clearing or being reset if a problem or condition is still present and needs your attention.
• Some messages can be acknowledged and reset by pressing OK. This allows you to use the full message center functionality by clearing the message.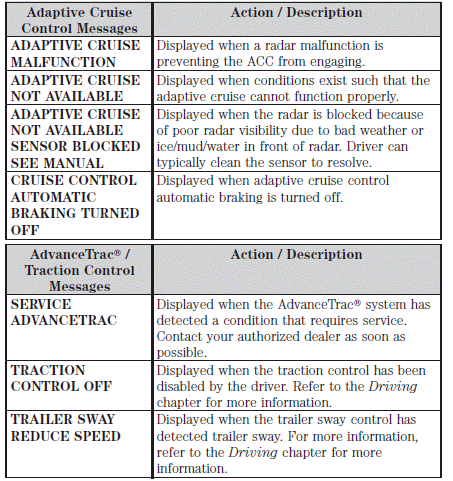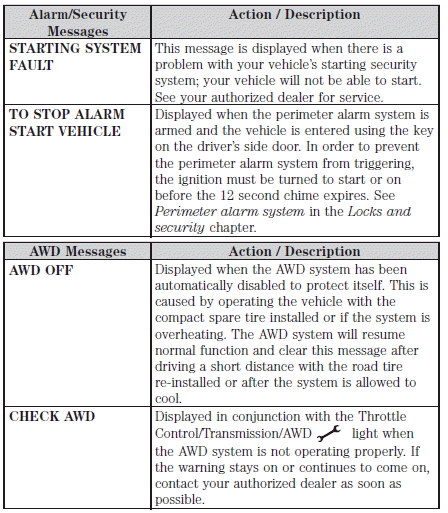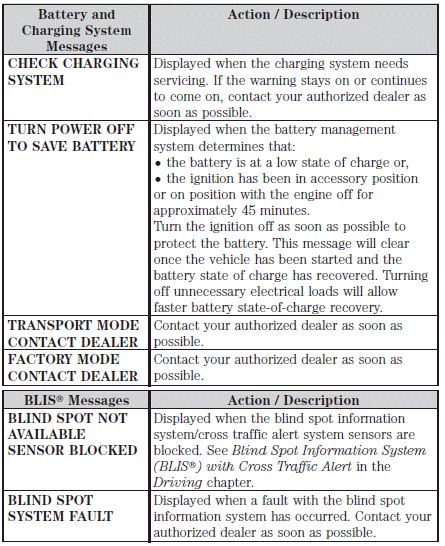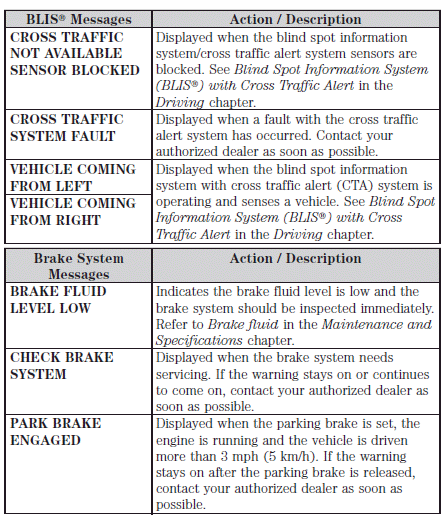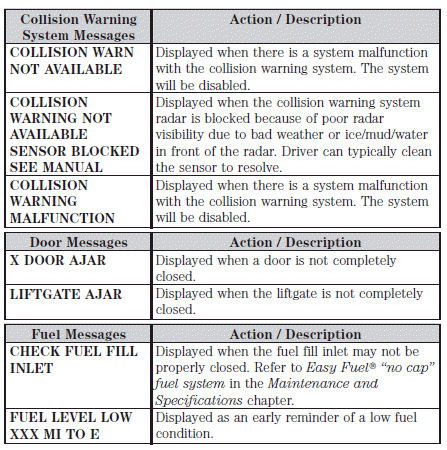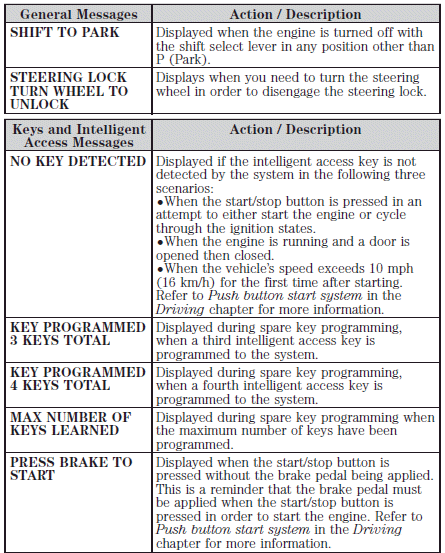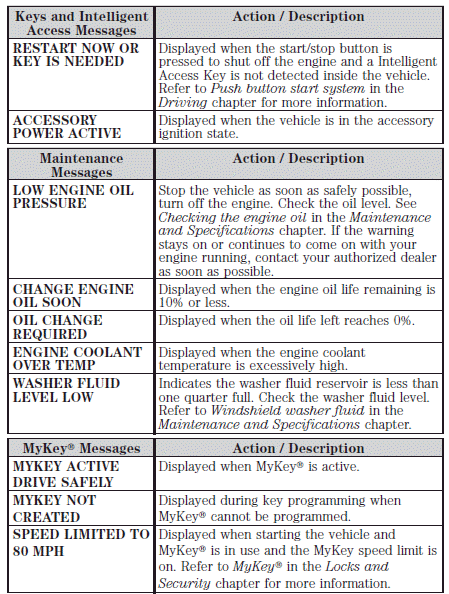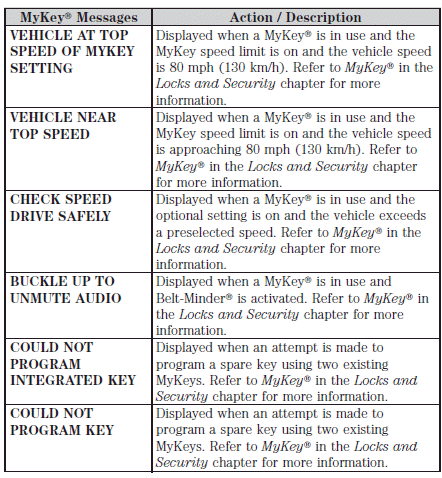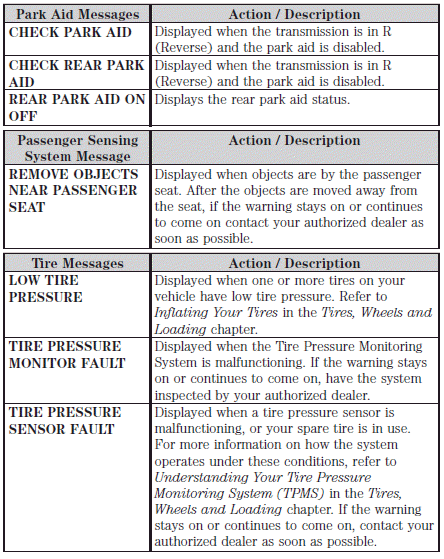 See also:
When You Believe Your System Is Not Operating Properly
The main function of the tire pressure monitoring system is to warn you when your tires need air. It can also warn you in the event the system is no longer capable of functioning as intended. Plea ...
Setting the gap distance
The distance between your vehicle and the vehicle in front of you can be decreased or increased by pressing <---> control. GAP <---> will be displayed in the message center. Thre ...
Paint chips
Your authorized dealer has touch-up paint to match your vehicle's color. Take your color code (printed on a sticker in the driver's door jamb) to your authorized dealer to ensure you get the corr ...