Audio control features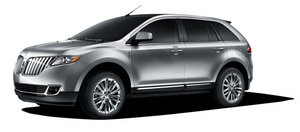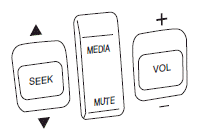 SEEK: Press up or down to select the next/previous radio station preset, CD track or satellite radio (if equipped) channel preset depending on which media mode you are in.
MEDIA: Press repeatedly to scroll through available audio modes.
MUTE: Press to silence the radio.
VOL (Volume): Press up or down to increase or decrease the volume.