Setting the gap distance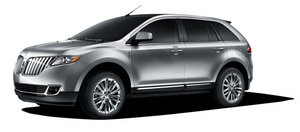 The distance between your vehicle and the vehicle in front of you can be decreased or increased by pressing the GAP control up or down. The selected gap will be displayed in the message center as shown by the bars in the graphic.
Four gap distance settings are available.


Each time the vehicle is restarted, the last chosen gap for the current driver will be automatically selected.
Note: It is the driver's responsibility to select a gap appropriate to the driving conditions.
See also:
Perchlorate material
Certain components of this vehicle such as airbag modules, seat belt pretensioners, and button cell batteries may contain Perchlorate Material – Special handling may apply for service or vehicle e ...
Checking automatic transmission fluid
Refer to your scheduled maintenance information for scheduled intervals for fluid checks and changes. Your transmission does not consume fluid. However, the fluid level should be checked if the ...
Vehicle sensitive mode
This is the normal retractor mode, which allows free shoulder belt length adjustment to your movements and locking in response to vehicle movement. For example, if the driver brakes suddenly or tu ...