Create a MyKey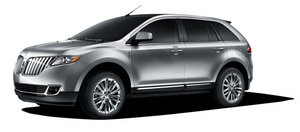 To program MyKey on one of the keys programmed to the vehicle, put the intelligent access key in the backup slot with brand logo facing up; refer to Starting in the Driving chapter for the location of the backup slot. Turn the ignition on. Use the message center buttons to do the following:
1. Get into main menu, select SETTINGS then MYKEY by pressing OK button or the right arrow button.
2. Press OK to select CREATE MYKEY.
3. Hold the OK button as prompted until you see a message that the key is restricted.
MyKey is successfully programmed. Make sure you label it so you can distinguish it from the admin keys. Note: To program the optional settings go to Step 2 in the Programming MyKey optional settings section. If your vehicle is equipped with remote start, see the Using MyKey with remote start systems section.
Note: All MyKeys can be cleared within the same key cycle that it was created, otherwise an admin key is required to clear the MyKey programming. To clear all MyKeys go to Step 2 in the Clear MyKey section.
See also:
Tire wear
When the tread is worn down to 1/16th of an inch (2 mm), tires must be replaced to help prevent your vehicle from skidding and hydroplaning. Built-in treadwear indicators, or "wear bars", ...
Inflating your tires
Safe operation of your vehicle requires that your tires are properly inflated. Remember that a tire can lose up to half of its air pressure without appearing flat. Every day before you drive, c ...
Emission control system
WARNING: Do not park, idle, or drive your vehicle in dry grass or other dry ground cover. The emission system heats up the engine compartment and exhaust system, which can start a fire. WARNING: ...