Create a MyKey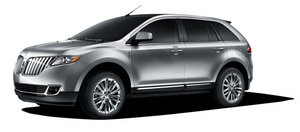 To program MyKey on one of the keys programmed to the vehicle, put the intelligent access key in the backup slot with brand logo facing up; refer to Starting in the Driving chapter for the location of the backup slot. Turn the ignition on. Use the message center buttons to do the following:
1. Get into main menu, select SETTINGS then MYKEY by pressing OK button or the right arrow button.
2. Press OK to select CREATE MYKEY.
3. Hold the OK button as prompted until you see a message that the key is restricted.
MyKey is successfully programmed. Make sure you label it so you can distinguish it from the admin keys. Note: To program the optional settings go to Step 2 in the Programming MyKey optional settings section. If your vehicle is equipped with remote start, see the Using MyKey with remote start systems section.
Note: All MyKeys can be cleared within the same key cycle that it was created, otherwise an admin key is required to clear the MyKey programming. To clear all MyKeys go to Step 2 in the Clear MyKey section.
See also:
Triggering the anti-theft system
The armed system will be triggered if: • Any door, the hood or the trunk is opened without using the door key, keypad or the remote entry transmitter portion of your IKT. • The ignition is turned ...
Signal indicator mirrors (if equipped)
When the turn signal is activated, the outer portion of the appropriate mirror housing will blink. This provides an additional warning to other drivers that your vehicle is about to turn. ...
Blocked sensor
If a message regarding a blocked sensor is displayed, the radar signals from the sensor have been obstructed. The sensor is located behind a fascia cover near the driver side of the lower gr ...