Programming MyKey optional settings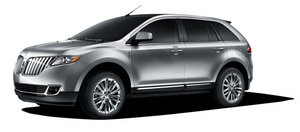 Turn the ignition on using an admin key. To program the optional settings, use the message center buttons to do the following:
1. Get into main menu, select SETTINGS then MYKEY by pressing the OK button or the right arrow button.
2. Use the up and down arrow buttons to get to any optional feature.
3. Press the right arrow button to bring up settings of each item.
4. Press OK button or right arrow button to make your choice.
See also:
Measuring techniques
Your best source of information about actual fuel economy is you, the driver. You must gather information as accurately and consistently as possible. Fuel expense, frequency of fill-ups or fuel ga ...
Window lock
The window lock feature allows only the driver to operate the power windows. To lock out all the window controls (except for the driver's) press the right side of the control. Press the l ...
Driver and passenger dual-stage airbag supplemental restraints
The dual-stage airbags offer the capability to tailor the level of airbag inflation energy. A lower, less forceful energy level is provided for more common, moderate-severity impacts. A higher ene ...