Replacing the battery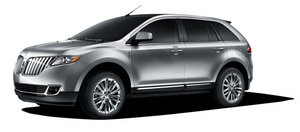 The intelligent access key (IA key) uses one coin type three-volt lithium battery CR2032 or equivalent.
To replace the battery:
1. Remove the backup key from the transmitter, then twist a thin coin in the slot hidden behind the backup key slot to remove the battery cover.
Note: Do not wipe off any grease on the battery terminals or on the back surface of the circuit board.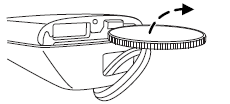 2. Remove the old battery.
Note: Please refer to local regulations when disposing of transmitter batteries.
3. Insert the new battery. Refer to the instructions inside the IA key for the correct orientation of the battery. Press the battery down to ensure that the battery is fully seated in the battery housing cavity.
4. Snap the battery cover back onto the transmitter and install the backup key.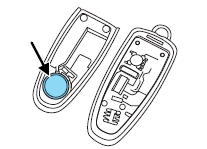 Note: Replacement of the battery will not cause the IKT or IA key to become de-programmed from your vehicle. They should operate normally after battery replacement.
See also:
Preparing to tow
Use the proper equipment for towing a trailer and make sure it is properly attached to your vehicle. Contact your authorized dealer or a reliable trailer dealer as soon as possible if you require ...
Starting the engine with remote start
The remote start label on your transmitter details the engine starting procedure. To start the engine using remote start: Note: Each button press must be done within three seconds of each other ...
Perimeter alarm system
The perimeter alarm system will help protect your vehicle from unauthorized entry. When the following types of unauthorized entry occur: • any door, the hood or the trunk is opened without usi ...