Unlocking and locking the doors using keyless entry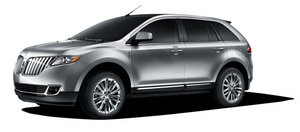 To unlock the driver's door, enter the factory set 5-digit code or your personal code. Each number must be pressed within five seconds of each other. The interior lamps will illuminate. Note: If the two-stage unlocking feature is disabled, all doors will unlock; for more information regarding two-stage unlocking, refer to the Unlocking the doors/Two stage unlock section earlier in this chapter.
To unlock all doors, enter the factory set code or your personal code, then press the 3 • 4 control within five seconds.
To lock all doors, press and hold the 7 • 8 and the 9 • 0 at the same time (with the driver's door closed). You do not need to enter the keypad code first.
To enable/disable autolock/autounlock, refer to Autolock feature or Autounlock feature earlier in this chapter.
See also:
Positions of the ignition
1. Off— locks the gearshift lever and allows key removal. This position also shuts the engine and all electrical accessories off. Note: In order to switch off the engine while the vehicle ...
Tilt/telescope steering wheel (if equipped)
To adjust the steering wheel: 1. Pull the lever down to unlock the steering column. 2. While the lever is in the down position, move the steering wheel up or down and in or out until you ...
Paint chips
Your authorized dealer has touch-up paint to match your vehicle's color. Take your color code (printed on a sticker in the driver's door jamb) to your authorized dealer to ensure you get the corr ...