Combination lap and shoulder belts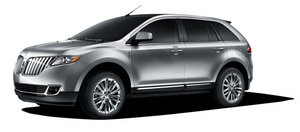 1. Insert the belt tongue into the proper buckle (the buckle closest to the direction the tongue is coming from) until you hear a snap and feel it latch. Make sure the tongue is securely fastened in the buckle.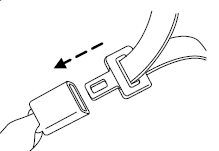 2. To unfasten, press the release button and remove the tongue from the buckle.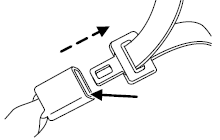 Restraint of pregnant women
WARNING: Always ride and drive with your seatback upright and the safety belt properly fastened. The lap portion of the safety belt should fit snug and be positioned low across the hips. The shoulder portion of the safety belt should be positioned across the chest. Pregnant women should also follow this practice. See figure below.
Pregnant women should always wear their safety belt. The lap belt portion of a combination lap and shoulder belt should be positioned low across the hips below the belly and worn as tight as comfort will allow. The shoulder belt should be positioned to cross the middle of the shoulder and the center of the chest.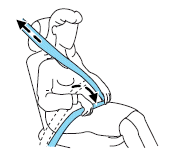 See also:
Tire pressure monitoring system (tpms)
WARNING: The tire pressure monitoring system is NOT a substitute for manually checking tire pressure. The tire pressure should be checked periodically (at least monthly) using a tire gauge, see ...
Vehicle Symbol Glossary
Safety Alert Fasten Safety Belt Airbag - Side Child Seat Tether Anchor Anti-Lock Brake System Brake Fluid - Non-Petroleum Based Stability Control System Master Lighting Switch Fog Lam ...
Brakes
Occasional brake noise is normal. If a metal-to-metal, continuous grinding or continuous squeal sound is present, the brake linings may be worn-out and should be inspected by an authorized dealer. ...