Combination lap and shoulder belts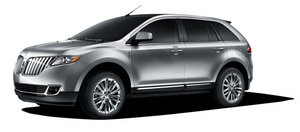 1. Insert the belt tongue into the proper buckle (the buckle closest to the direction the tongue is coming from) until you hear a snap and feel it latch. Make sure the tongue is securely fastened in the buckle.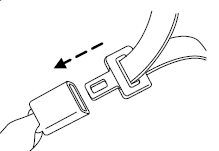 2. To unfasten, press the release button and remove the tongue from the buckle.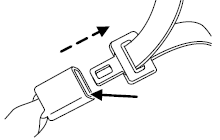 Restraint of pregnant women
WARNING: Always ride and drive with your seatback upright and the safety belt properly fastened. The lap portion of the safety belt should fit snug and be positioned low across the hips. The shoulder portion of the safety belt should be positioned across the chest. Pregnant women should also follow this practice. See figure below.
Pregnant women should always wear their safety belt. The lap belt portion of a combination lap and shoulder belt should be positioned low across the hips below the belly and worn as tight as comfort will allow. The shoulder belt should be positioned to cross the middle of the shoulder and the center of the chest.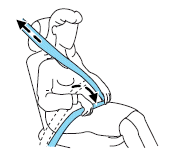 See also:
Replacement of Integrated Keyhead Transmitters and Coded Keys
Note: Your vehicle comes equipped with two integrated keyhead transmitters. The integrated keyhead transmitter functions as both a programmed ignition key that operates all the locks and starts t ...
Real-time damping
Compared to the fixed-rate damper standard on the 2012 MKT, the CCD damper on the 2013 MKT offers dramatically expanded control range. CCD utilizes 46 inputs to feed data to a sophisticated control ...
Driving through water
If driving through deep or standing water is unavoidable, proceed very slowly. Never drive through water that is higher than the bottom of the wheel rims (for cars) or the bottom of the hubs ...