Setting speed control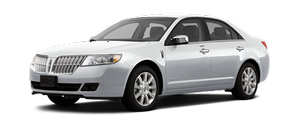 To set speed control:
1. Press and release ON.
2. Accelerate to the desired speed.
3. Press and release SET + or SET -.
4. Take your foot off the accelerator pedal.
5. The indicator

light on the instrument cluster will turn on.
Note:
• Vehicle speed may vary momentarily when driving up and down a steep hill.
• If the vehicle speed increases above the set speed on a downhill, you may want to apply the brakes to reduce the speed.
• If the vehicle speed decreases more than 10 mph (16 km/h) below your set speed on an uphill, your speed control will disengage.
See also:
Erasing personal code
1. Enter the factory set 5–digit code. 2. Within five seconds, press the 1 • 2 on the keypad and release. 3. Press and hold the 1 • 2 for two seconds. This must be done within five seconds of c ...
Easy entry/exit feature
This feature automatically moves the steering wheel all the way up and in and moves the driver's seat rearward 2 in. (5 cm) when: • the transmission is in N (Neutral) or P (Park) • the ignition ...
Instrument cluster with standard measure shown– metric similar
Warning lights can alert you to a vehicle condition that may become serious enough to cause extensive repairs. A warning light may illuminate when a problem exists with one of your vehicle's fun ...