Ignition modes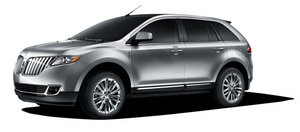 1. Off — This position shuts the engine and all electrical accessories off.
Press and release the START/STOP button without applying the brake pedal when your vehicle is in on mode or when the engine is running, and there is no vehicle speed.
Note: In order to switch off the engine while the vehicle is in motion, press and hold the START/STOP button for approximately one second or press the START/STOP button three times within two seconds. Then, shift to neutral and use the brakes to bring the vehicle to a safe stop.
After the vehicle has stopped, turn the engine off and shift to park.
2. Accessory — This allows electrical accessories such as the radio to operate while the engine is not running. Press and release the START/STOP button without applying the brake pedal. ACCESSORY POWER ACTIVE and PRESS BRAKE TO START will be displayed in the message center. Refer to Message center in the Instrument Cluster chapter for more information.
3. On — This will power your vehicle's electrical system and the warning lights in the instrument cluster will illuminate, but the engine will remain off. Press and release the START/STOP button once from accessory mode or twice from off without applying the brake pedal.
4. Start — Cranks the engine. Press the START/STOP button (for any length of time) while applying the brake pedal.
See also:
Easy Fuel "no cap" fuel system
Your fuel tank is equipped with an Easy Fuel "no cap" fuel filler system. This allows you to simply open the fuel filler door and insert the fuel filler nozzle into the fuel system. The Easy Fuel ...
Lincoln custom accessories for your vehicle
A wide selection of Lincoln Custom Accessories are available for your vehicle through your local Lincoln or Ford of Canada dealer. These quality accessories have been specifically engineered to fu ...
Getting assistance outside the U.S. And Canada
Before exporting your vehicle to a foreign country, contact the appropriate foreign embassy or consulate. These officials can inform you of local vehicle registration regulations and where to find ...