Blocked sensor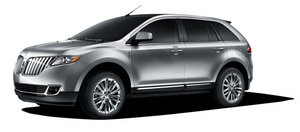 An extreme build-up of materials on the quarter panel fascias such as mud or snow can cause degraded performance of the BLIS . Also, heavy rain can cause the same effect. The BLIS can detect this degraded performance and issue a blocked warning to the driver via the message center. If a condition is determined by the system, the message center displays BLIND SPOT NOT AVAILABLE or CROSS TRAFFIC NOT AVAILABLE warning and the appropriate left and/or right exterior mirror alert indicator will illuminate. The message center warning may be cleared by the driver but the exterior mirror alert indicator will remain illuminated.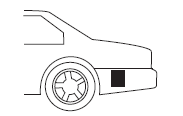 WARNING: Just prior to the system recognizing a blocked condition and alerting the driver, the number of missed objects will increase. To help avoid injuries, NEVER use the BLIS as a replacement for using the side and rear view mirrors and looking over your shoulder before changing lanes. BLIS is not a replacement for careful driving and only an assist.
Once the blockage is removed, the system will require some driving time and detection of at least two vehicle objects prior to resetting or the driver can cycle the ignition key. If, however, blockage is still present after the key cycle, the system will sense again that it is blocked after driving in traffic.
The following table lists possible causes and actions for this message being displayed: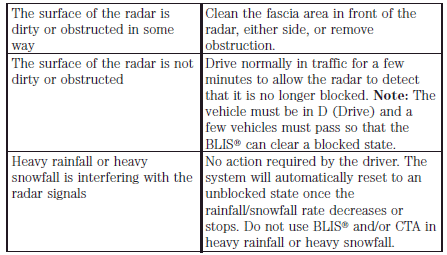 Due to the nature of radar technology, it is possible to get a blockage warning and not be blocked. This is rare and known as a false blockage warning. A false blocked condition will either self clear or clear after a key cycle.
See also:
Replacing license plate lamp bulbs
1. Make sure the headlamp switch is in the off position. 2. Remove the screws from the license plate lamp assembly. 3. Remove bulb socket by turning it counterclockwise. 4. Carefully pull ...
Choosing the right fuel
Use only UNLEADED fuel or UNLEADED fuel blended with a maximum of 10% ethanol. Do not use fuel ethanol (E85), diesel, methanol, leaded fuel or any other fuel. The use of leaded fuel is prohibited ...
2009 Lincoln MKS Review
When I was a tween, my older brother had a late-1960s Ford LTD. It was gold, HUGE in a sort of exaggerated way, and it had an old-school charm and soulfulness about it that was unforgettable. I ha ...