Fuses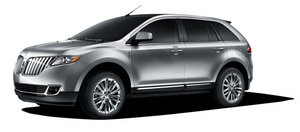 If electrical components in the vehicle are not working, a fuse may have blown. Blown fuses are identified by a broken wire within the fuse. Check the appropriate fuses before replacing any electrical components.

Note: Always replace a fuse with one that has the specified amperage rating. Using a fuse with a higher amperage rating can cause severe wire damage and could start a fire.
Standard fuse amperage rating and color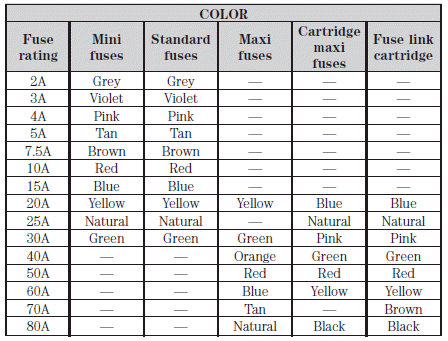 See also:
Intelligent Oil Life Monitor™
Your vehicle is equipped with an Intelligent Oil Life Monitor™ that determines when the engine oil should be changed based on how your vehicles is used. By using several important factors in its c ...
Lincoln drive control
"Lincoln Drive Control is where the magic happens because it pulls all of the car's adjustable elements - suspension, steering, engine, and gearbox - into one harmonized system," explains ...
Settings/Vehicle Settings
In this mode, you can configure different driver setting choices. Press the right arrow key (when in the Settings menu) to reach the listed modes below: Note: Some items are optional and may no ...