Engine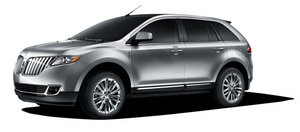 Engines are more efficient when they are clean because grease and dirt buildup keep the engine warmer than normal. When washing:
Х Take care when using a power washer to clean the engine. The high-pressure fluid could penetrate the sealed parts and cause damage.
Х Do not spray a hot engine with cold water to avoid cracking the engine block or other engine components.
Х Spray Motorcraft Engine Shampoo and Degreaser (ZC-20) on all parts that require cleaning and pressure rinse clean. In Canada, use Motorcraft Engine Shampoo (CXC-66-A).
Х Cover the highlighted areas to prevent water damage when cleaning the engine.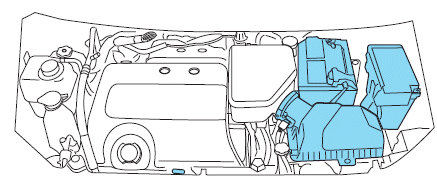 Х Never wash or rinse the engine while it is hot or running; water in the running engine may cause internal damage.
Х Never wash or rinse any ignition coil, spark plug wire or spark plug well, or the area in and around these locations.
See also:
Starting the engine
1. Turn the key to 3 (on) without turning the key to 4 (start). If there is difficulty in turning the key, rotate the steering wheel until the key turns freely. This condition may occur wh ...
Filling the tank
The advertised fuel capacity of the fuel tank on your vehicle is equal to the rated refill capacity of the fuel tank as listed in the Maintenance product specifications and capacities section of t ...
Using speed control
The speed controls are located on the steering wheel. The following buttons work with speed control: RESUME: Press to resume a set speed. SET +: Press to increase the set speed. SET Ц: Pr ...