Engine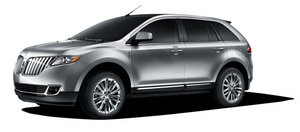 Engines are more efficient when they are clean because grease and dirt buildup keep the engine warmer than normal. When washing:
• Take care when using a power washer to clean the engine. The high-pressure fluid could penetrate the sealed parts and cause damage.
• Do not spray a hot engine with cold water to avoid cracking the engine block or other engine components.
• Spray Motorcraft Engine Shampoo and Degreaser (ZC-20) on all parts that require cleaning and pressure rinse clean. In Canada, use Motorcraft Engine Shampoo (CXC-66-A).
• Cover the highlighted areas to prevent water damage when cleaning the engine.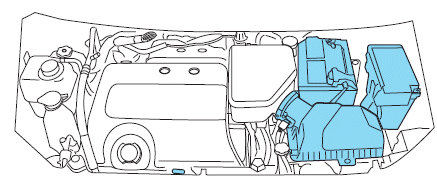 • Never wash or rinse the engine while it is hot or running; water in the running engine may cause internal damage.
• Never wash or rinse any ignition coil, spark plug wire or spark plug well, or the area in and around these locations.
See also:
Safety and environment protection
Warning symbols in this guide How can you reduce the risk of personal injury to yourself or others? In this guide, answers to such questions are contained in comments highlighted by the warning t ...
Touchscreen functions
Temperature– Press the arrows on the left side of the screen to increase/decrease the airflow temperature for the driver side of the vehicle. This control also adjusts the passenger side te ...
Instrument cluster with standard measure shown– metric similar
Warning lights can alert you to a vehicle condition that may become serious enough to cause extensive repairs. A warning light may illuminate when a problem exists with one of your vehicle's fun ...