Precautions when servicing your vehicle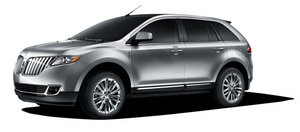 Х Do not work on a hot engine.
Х Make sure that nothing gets caught in moving parts.
Х Do not work on a vehicle with the engine running in an enclosed space, unless you are sure you have enough ventilation.
Х Keep all open flames and other burning material (such as cigarettes) away from the battery and all fuel related parts.
Working with the engine off
1. Set the parking brake and ensure the gearshift is securely latched in P (Park).
2. Turn off the engine.
3. Block the wheels to prevent the vehicle from moving unexpectedly.
Working with the engine on
WARNING: To reduce the risk of vehicle damage and/or personal burn injuries, do not start your engine with the air cleaner removed and do not remove it while the engine is running.
1. Set the parking brake and shift to P (Park).
2. Block the wheels.
See also:
Setting the gap distance
The distance between your vehicle and the vehicle in front of you can be decreased or increased by pressing the GAP control up or down. The selected gap will be displayed in the message cent ...
Perimeter alarm system
The perimeter anti-theft system will help protect your vehicle from unauthorized entry. If there is any potential perimeter anti-theft problem with your vehicle, ensure ALL integrated keyhead tra ...
Bounce-back
When an obstacle has been detected in the window opening as the window is moving upward, the window will automatically reverse direction and move down. This is known as Уbounce-backФ. If the ignit ...