Octane recommendations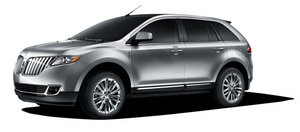 "Regular" unleaded gasoline with a pump (R+M)/2 octane rating of 87 is recommended. Some stations offer fuels posted as "Regular" with an octane rating below 87, particularly in high altitude areas. Fuels with octane levels below 87 are not recommended.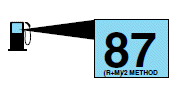 Do not be concerned if your engine sometimes knocks lightly. However, if it knocks heavily under most driving conditions while you are using fuel with the recommended octane rating, see your authorized dealer to prevent any engine damage.
See also:
Getting assistance outside the U.S. And Canada
Before exporting your vehicle to a foreign country, contact the appropriate foreign embassy or consulate. These officials can inform you of local vehicle registration regulations and where to find ...
Performance
The most striking aspect of the MKS' performance is its steering. From the looks and the sheer size of the car, I was expecting a driving experience akin to yachting, not carving corners. I was wr ...
Compass zone adjustment
1. Determine which magnetic zone you are in for your geographic location by referring to the zone map. 2. Turn ignition to the on position. 3. Press and hold the 7 and 9 radio preset butt ...