Octane recommendations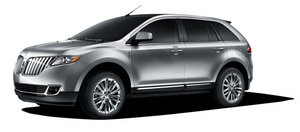 "Regular" unleaded gasoline with a pump (R+M)/2 octane rating of 87 is recommended. Some stations offer fuels posted as "Regular" with an octane rating below 87, particularly in high altitude areas. Fuels with octane levels below 87 are not recommended.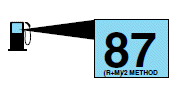 Do not be concerned if your engine sometimes knocks lightly. However, if it knocks heavily under most driving conditions while you are using fuel with the recommended octane rating, see your authorized dealer to prevent any engine damage.
See also:
Mykey
The MyKey feature allows you to program a restricted driving mode to promote good driving habits. All but one of the keys programmed to the vehicle can be activated as a MyKey . The key will remai ...
Deactivating the memory feature
To deactivate this feature: 1. Press and hold either the 1 or 2 control on the driver's door for five seconds. (A tone will be heard after 11⁄2 seconds when the memory store is done) contin ...
Mud and water
If you must drive through high water, drive slowly. Traction or brake capability may be limited. When driving through water, determine the depth; avoid water higher than the bottom of the wheel r ...