Cleaner air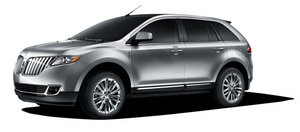 Ford endorses the use of reformulated "cleaner-burning" gasolines to improve air quality, per the recommendations in the Choosing the right fuel section.
See also:
Recreational towing
Follow these guidelines if you have a need for recreational (RV) towing. An example of recreational towing would be towing your vehicle behind a motor home. These guidelines are designed to ensure ...
Vehicle loading
This section will guide you in the proper loading of your vehicle to keep your loaded vehicle weight within its design rating capability. Properly loading your vehicle will provide maximum return ...
Basic operating principles
• Drive slower in strong crosswinds which can affect the normal steering characteristics of your vehicle. • Be extremely careful when driving on pavement made slippery by loose sand, water, grave ...