Calculating fuel economy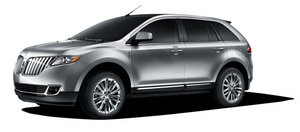 1. Fill the fuel tank completely and record the initial odometer reading (in miles or kilometers).
2. Each time you fill the tank, record the amount of fuel added (in gallons or liters).
3. After at least three to five tank fill-ups, fill the fuel tank and record the current odometer reading.
4. Subtract your initial odometer reading from the current odometer reading.
5. Follow one of the simple calculations in order to determine fuel economy:
Calculation 1: Divide total miles traveled by total gallons used.
Calculation 2: Multiply liters used by 100, then divide by total kilometers traveled.
Keep a record for at least one month and record the type of driving (city or highway). This will provide an accurate estimate of the vehicle's fuel economy under current driving conditions. Additionally, keeping records during summer and winter will show how temperature impacts fuel economy. In general, lower temperatures give lower fuel economy.
See also:
How Temperature Affects Your Tire Pressure
The tire pressure monitoring system (TPMS) monitors tire pressure in each pneumatic tire. While driving in a normal manner, a typical passenger tire inflation pressure may increase approximately 2 ...
Special notices
New Vehicle Limited Warranty For a detailed description of what is covered and what is not covered by your vehicle's New Vehicle Limited Warranty, refer to the Warranty Guide that is provided to ...
Lincoln MKZ Exterior
A sweeping roofline defines the new luxury sedan's profile. The steeply raked windshield and lengthened backlight make for a sleeker and more flowing appearance that is 10 percent more aerodynamic ...