Understanding your tire pressure monitoring system (TPMS)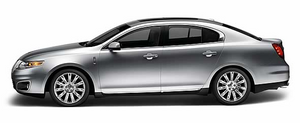 The tire pressure monitoring system measures pressure in your four road tires and sends the tire pressure readings to your vehicle. The low tire pressure warning light will turn on if the tire pressure is significantly low.
Once the light is illuminated, your tires are under-inflated and need to be inflated to the manufacturer's recommended tire pressure. Even if the light turns on and a short time later turns off, your tire pressure still needs to be checked. Visit www.checkmytires.org for additional information.