Getting the services you need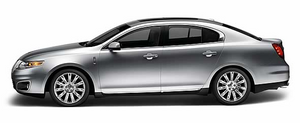 See also:
Following a vehicle
WARNING: When following a vehicle in front of you, the vehicle will not decelerate automatically to a stop, nor will the vehicle always decelerate quickly enough to avoid a collision without drive ...
Parking brake
Apply the parking brake whenever the vehicle is parked. To set the parking brake, press the parking brake pedal down until the pedal stops. The BRAKE warning lamp in the instrument cluste ...
Trailer lamps
Trailer lamps are required on most towed vehicles. Make sure all running lights, brake lights, turn signals and hazard lights are working. Do not connect trailer lamps directly to your vehicle's t ...