Ordering additional owner's literature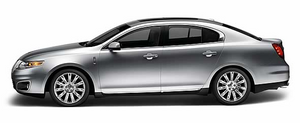 To order the publications in this portfolio, contact Helm, Incorporated at:
HELM, INCORPORATED
47911 Halyard Drive
Plymouth, Michigan 48170
Attention: Customer Service
Or to order a free publication catalog, call toll free: 1-800-782-4356
Monday-Friday 8:00 a.m. - 6:00 p.m. EST
Helm, Incorporated can also be reached by their website:
www.helminc.com.
(Items in this catalog may be purchased by credit card, check or money order.)
See also:
Engine shield
Some vehicles may be equipped with an aero-shield under the engine. This shield needs to be removed for service, including oil and filter changes. It is secured with four quick release fastener ...
Removing the jumper cables
Remove the jumper cables in the reverse order that they were connected. Note: In the illustration, the vehicle on the bottom is used to designate the assisting (boosting) battery. 1. Remove ...
Positions of the ignition
1. Off— locks the gearshift lever and allows key removal. This position also shuts the engine and all electrical accessories off. Note: In order to switch off the engine while the vehicle ...