Ordering additional owner's literature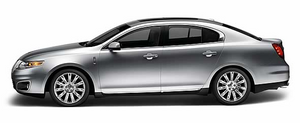 To order the publications in this portfolio, contact Helm, Incorporated at:
HELM, INCORPORATED
47911 Halyard Drive
Plymouth, Michigan 48170
Attention: Customer Service
Or to order a free publication catalog, call toll free: 1-800-782-4356
Monday-Friday 8:00 a.m. - 6:00 p.m. EST
Helm, Incorporated can also be reached by their website:
www.helminc.com.
(Items in this catalog may be purchased by credit card, check or money order.)
See also:
Perimeter alarm system
The perimeter alarm system will help protect your vehicle from unauthorized entry. When the following types of unauthorized entry occur: • any door, the hood or the trunk is opened without usi ...
Vehicle loading
This section will guide you in the proper loading of your vehicle to keep your loaded vehicle weight within its design rating capability. Properly loading your vehicle will provide maximum return ...
Fog lamp control
With the ignition on, the fog lamps can be turned on when the headlamp control is pulled toward you and is in any of the following positions: • Parking lamps • Low beams • Autolamps (wh ...