CD/CD player care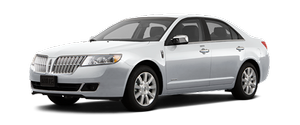 Do: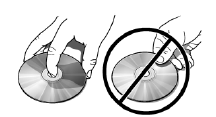 Х Handle discs by their edges only.
(Never touch the playing surface).
Х Inspect discs before playing.
Х Clean only with an approved CD cleaner.
Х Wipe discs from the center out.
DonТt:
Х Expose discs to direct sunlight or heat sources for extended periods of time.
Х Clean using a circular motion
CD units are designed to play commercially pressed 4.75 in (12 cm) audio compact discs only. Due to technical incompatibility, certain recordable and re-recordable compact discs may not function correctly when used in Ford CD players.
Do not use any irregular shaped CDs or discs with a scratch protection film attached.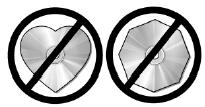 CDs with homemade paper (adhesive) labels should not be inserted into the CD player as the label may peel and cause the CD to become jammed. It is recommended that homemade CDs be identified with permanent felt tip marker rather than adhesive labels. Ballpoint pens may damage CDs. Please contact your authorized dealer for further information.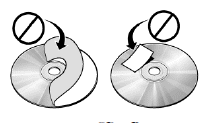 See also:
Vehicle storage
If you plan on storing your vehicle for an extended period of time (30 days or more), refer to the following maintenance recommendations to ensure your vehicle stays in good operating condition. ...
Service Data Recording
Service data recorders in your vehicle are capable of collecting and storing diagnostic information about your vehicle. This potentially includes information about the performance or status of var ...
Lamp assembly condensation
Exterior lamps are vented to accommodate normal changes in pressure. Condensation can be a natural by-product of this design. When moist air enters the lamp assembly through the vents, there is a ...