General audio information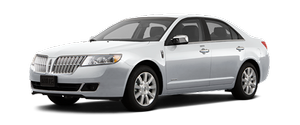 Radio frequencies:
AM and FM frequencies are established by the Federal Communications
Commission (FCC) and the Canadian Radio and Telecommunications
Commission (CRTC). Those frequencies are:
AM: 530, 540Ц1700, 1710 kHz
FM: 87.7, 87.9Ц107.7, 107.9 MHz
Radio reception factors:
There are three factors that can affect radio reception:
Х Distance/strength: The further you travel from an FM station, the weaker the signal and the weaker the reception.
Х Terrain: Hills, mountains, tall buildings, power lines, electric fences, traffic lights and thunderstorms can interfere with your reception.
Х Station overload: When you pass a broadcast tower, a stronger signal may overtake a weaker one and play while the weak station frequency is displayed.
See also:
If Your Vehicle Gets Stuck in Mud or Snow
Note: Do not rock the vehicle if the engine is not at normal operating temperature or damage to the transmission may occur. Note: Do not rock the vehicle for more than a minute or damage to the t ...
Engine shield
Some vehicles may be equipped with an aero-shield under the engine. This shield needs to be removed for service, including oil and filter changes. It is secured with four quick release fastener ...
Driver and passenger dual-stage airbag supplemental restraints
The dual-stage airbags offer the capability to tailor the level of airbag inflation energy. A lower, less forceful energy level is provided for more common, moderate-severity impacts. A higher ene ...