General audio information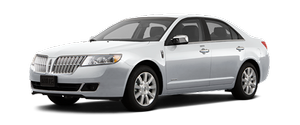 Radio frequencies:
AM and FM frequencies are established by the Federal Communications
Commission (FCC) and the Canadian Radio and Telecommunications
Commission (CRTC). Those frequencies are:
AM: 530, 540–1700, 1710 kHz
FM: 87.7, 87.9–107.7, 107.9 MHz
Radio reception factors:
There are three factors that can affect radio reception:
• Distance/strength: The further you travel from an FM station, the weaker the signal and the weaker the reception.
• Terrain: Hills, mountains, tall buildings, power lines, electric fences, traffic lights and thunderstorms can interfere with your reception.
• Station overload: When you pass a broadcast tower, a stronger signal may overtake a weaker one and play while the weak station frequency is displayed.
See also:
Instrument cluster with standard measure shown– metric similar
Warning lights can alert you to a vehicle condition that may become serious enough to cause extensive repairs. A warning light may illuminate when a problem exists with one of your vehicle's fun ...
Childproof door locks
• When these locks are set, the rear doors cannot be opened from the inside. • The rear doors can be opened from the outside when the childproof door locks are set, but the doors are unloc ...
Keys
Your vehicle is equipped with two intelligent access keys which operate the power locks and the remote entry system. The IA key must be inside the vehicle in order to activate the push butto ...