MP3 track and folder structure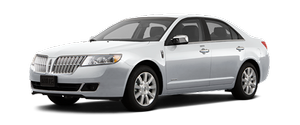 Your MP3 system recognizes MP3 individual tracks and folder structure as follows:
Х There are two different modes for MP3 disc playback: MP3 track mode (system default) and MP3 folder mode. For more information on track and folder mode, refer to Sample MP3 structure in the following section.
Х MP3 track mode ignores any folder structure on the MP3 disc. The player numbers each MP3 track on the disc (noted by the .mp3 file extension) from T001 to a maximum of T255.
Note: The maximum number of playable MP3 files may be less depending on the structure of the CD and exact model of radio present.
Х MP3 folder mode represents a folder structure consisting of one level of folders. The CD player numbers all MP3 tracks on the disc (noted by the .mp3 file extension) and all folders containing MP3 files, from F001 (folder) T001 (track) to F253 T255.
Х Creating discs with only one level of folders will help with navigation through the disc files.
See also:
Real-time damping
Compared to the fixed-rate damper standard on the 2012 MKT, the CCD damper on the 2013 MKT offers dramatically expanded control range. CCD utilizes 46 inputs to feed data to a sophisticated control ...
How does the side air-curtain system work?
The design and development of the side air curtain system included recommended testing procedures that were developed by a group of automotive safety experts known as the Side Airbag Techn ...
Sand
When driving over sand, try to keep all four wheels on the most solid area of the trail. Avoid reducing the tire pressures but shift to a lower gear and drive steadily through the terrain. Apply t ...