Adaptive cruise control (ACC) (if equipped)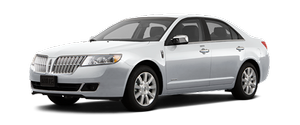 Adaptive cruise control is much like speed control, only this system is designed to automatically adjust your speed to maintain a proper distance between you and the vehicle in front of you in the same lane.
The driver can select from one of three GAP settings, the controls are located on the steering wheel.

At startup, the system sets the gap to the last selected setting. Once activated, the driver can deactivate the system at any time by either pressing the brake pedal or pressing the steering wheel ON/OFF control. In addition, the driver can temporarily increase the vehicle speed above the current speed by manually pressing on the accelerator pedal.
WARNING: Always pay close attention to changing road conditions, especially when using Adaptive Cruise Control.
Adaptive Cruise Control cannot replace attentive driving. Failing to follow any of the warnings below or failing to pay attention to the road may result in a collision, serious injury or death.
WARNING: Adaptive cruise control is not a collision warning or avoidance system. Additionally, adaptive cruise control will not detect:
• Stationary or slow moving vehicles below 6 mph (10 km/h).
• Pedestrians or objects in the roadway.
• Oncoming vehicles in the same lane.
WARNING: Do not use the adaptive cruise control when entering or leaving a highway, in heavy traffic or on roads that are winding, slippery or unpaved.
WARNING: Do not use in poor visibility, specifically fog, rain, spray or snow.
See also:
What you should know about fail-safe cooling
If the engine coolant supply is depleted, this feature allows the vehicle to be driven temporarily before incremental component damage is incurred. The "fail-safe" distance depends on ambient tempe ...
Information on "P" type tires
P215/65R15 95H is an example of a tire size, load index and speed rating. The definitions of these items are listed below. (Note that the tire size, load index and speed rating for your vehi ...
In California (U.S. only)
California Civil Code Section 1793.2(d) requires that, if a manufacturer or its representative is unable to repair a motor vehicle to conform to the vehicle's applicable express warranty after a r ...