Overriding adaptive cruise control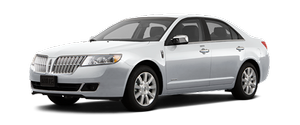 WARNING: Whenever the driver is overriding the ACC by pressing the accelerator pedal, the ACC will not automatically apply the brakes to maintain separation from any vehicle ahead.
The set speed and gap distance can be overridden by pressing the accelerator pedal.
When the driver is overriding ACC, the green

cruise indicator light is illuminated, and CRUISE OVERRIDE is displayed in the message center. When the accelerator is released, the ACC function will operate again and vehicle speed will decrease to the set speed, or a lower speed if following a slower vehicle.
See also:
Engine shield
Some vehicles may be equipped with an aero-shield under the engine. This shield needs to be removed for service, including oil and filter changes. It is secured with four quick release fastener ...
When children should use booster seats
Children need to use booster seats from the time they outgrow the toddler seat until they are big enough for the vehicle seat and lap/shoulder belt to fit properly. Generally this is when they rea ...