Fuel quality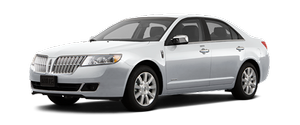 If you are experiencing starting, rough idle or hesitation driveability problems during a cold start, try a different brand of unleaded gasoline.
If the problems persist, see your authorized dealer.
Do not add aftermarket fuel additive products to your fuel tank. It should not be necessary to add any aftermarket products to your fuel tank if you continue to use high quality fuel of the recommended octane rating. These products have not been approved for your engine and could cause damage to the fuel system. Repairs to correct the effects of using an aftermarket product in your fuel may not be covered by your warranty.
Many of the world's automakers approved the World-Wide Fuel Charter that recommends gasoline specifications to provide improved performance and emission control system protection for your vehicle.
Gasolines that meet the World-Wide Fuel Charter should be used when available. Ask your fuel supplier about gasolines that meet the World-Wide Fuel Charter.
See also:
Windshield wipers
Windshield wiper: Rotate the end of the control away from you to increase the speed of the wipers; rotate towards you to decrease the speed of the wipers. Speed dependent wipers (if equip ...
Will You Navigate?
There's nothing inherently wrong with the new Lincoln Navigator that would make me say someone shouldn't buy one. If the looks grab you, then it makes perfect sense. If you're remotely on the fenc ...
Important ventilating information
If the engine is idling while the vehicle is stopped for a long period of time, open the windows at least 1 inch (2.5 cm) or adjust the heating or air conditioning to bring in fresh air. ...