Overriding adaptive cruise control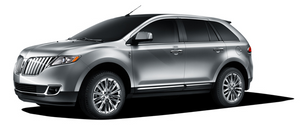 WARNING: Whenever the driver is overriding the ACC by pressing the accelerator pedal, the ACC will not automatically apply the brakes to maintain separation from any vehicle ahead.
The set speed and gap distance can be overridden by pressing the accelerator pedal.
When the driver is overriding ACC, the green

ACC light is illuminated, and the follow vehicle is not displayed in the message center. When the accelerator is released, the ACC function will operate again and vehicle speed will decrease to the set speed, or a lower speed if following a slower vehicle.
See also:
When You Believe Your System Is Not Operating Properly
The main function of the tire pressure monitoring system is to warn you when your tires need air. It can also warn you in the event the system is no longer capable of functioning as intended. Plea ...
Cabin air filter
Your vehicle is equipped with a cabin air filter, located behind the glove box. The particulate air filtration system is designed to reduce the concentration of airborne particles such as dust, sp ...
Unlocking and locking the doors using keyless entry
To unlock the driver's door, enter the factory set 5-digit code or your personal code. Each number must be pressed within five seconds of each other. The interior lamps will illuminate. Note: If ...